Antonio Esfandiari Poker Player Biography , Net Worth , Wife
Date:2022-12-31 Category: biography
Amir Esfandiari is an Iranian-American professional magician and poker player. He is on another level when it comes to chips and cards! Esfandiari is a massive name in the world of poker. He is best known for his elaborate poker chips tricks. If you are curious to know the story of the legend Antonio, stay with me until the end of this article.
Antonio's Early Life And Education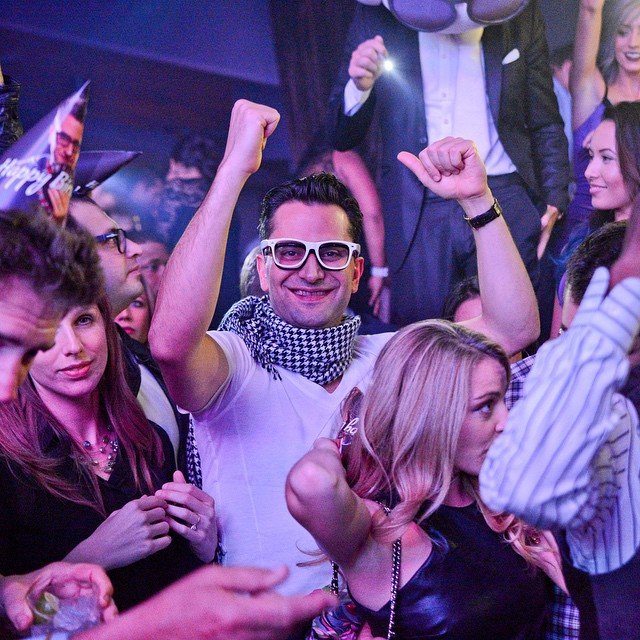 Antonio was born in Iran in the city of Tehran in 1978. His Persian name is Amir Esfandiari. Bijan Esfandiari, Amir's father, moved to San Jose, California, with the family when Amir was 9. They moved to the U.S. one year before the Iran-Iraq war ended. Shortly after their arrival, Amir's mother left the family, and Bijan raised him and his brother, Pasha. It is the reason for Bijan becoming his hero! Amir loves his family so much, and as he says in one of his interviews: he is a family guy. His love for the family is his primary source of energy and luck. He believes whenever Bijan is around, he wins, and when Bijan leaves, he loses!
As an immigrant, Amir had a hard time fitting in. He tried so hard to be the cool kid among his classmates! In 1997, Amir graduated from Del Mar High School. Shortly after his graduation, he ended up in jail for a short while after he got caught by police selling marijuana. He then promised his father and himself never to do anything illegal again. This was the time when the magic happened!
Antonio's Affinity For Cards and Magic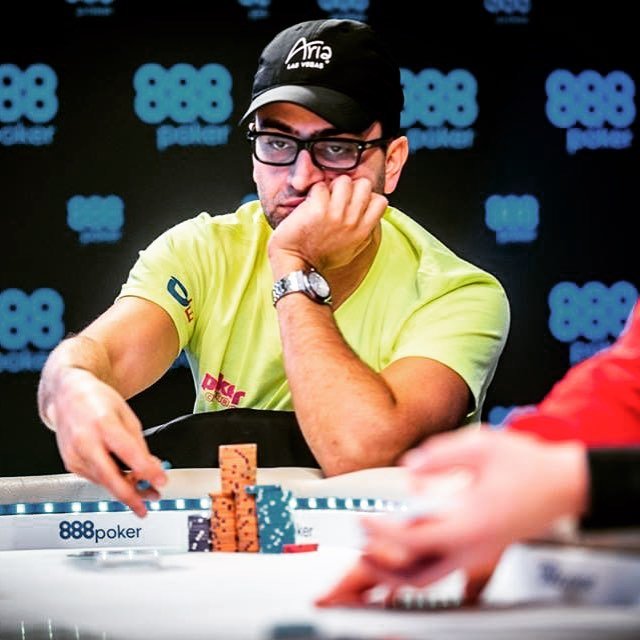 He loved cards so much, and after seeing a magic trick in front of his eyes, he decided to learn everything about it. He got to work, started to learn, and practiced so hard. People could hardly meet him without him doing a magic trick. Then, things got more serious, and Amir started to make real money from doing magic. He was 19 and decided to change his name from Amir to Antonio as the latter sounds more mystical for a magician! He became Antonio, The Magician. This is the nickname the poker world recognizes him with. Antonio also did a nose job to look less foreigner. He used to work as a professional magician before ending up at the oval table and winning the biggest prize in poker history!
And Then Poker Happened!
Antonio was doing magic and making money until his roommate gave him a book by Lee Jones, Winning Low Limit Hold'em. He was mesmerized by the magic of poker and immediately started to play cash games. Antonio had poker in his blood, but he did not realize this until that day. His roommate and himself never thought this was just the beginning of a journey that made him a poker legend!
Antonio was working as a waiter and played poker at the same time before deciding to sit at the tables with big names in Vegas, not knowing he would soon become a big name himself!
In 2004, he played in the televised World Poker Tour L.A. Poker Classics and finished at close to $1.4 million. This was just the beginning of his winning journey. His appearance in this event instantly made him a poker celebrity. He did not give up and, a few months later, won his first World Series of Poker Bracelet by finishing first in the $2,000 Pot Limit Texas Hold'em event for $184,860. All the winnings, fame, and Vegas lifestyle caught up with him. It seemed like he had lost his way and his poker enthusiasm. However, this is not the end of the story, and against all ups and downs, he made a comeback as a legend and made a record in poker history!
The Magician Comeback!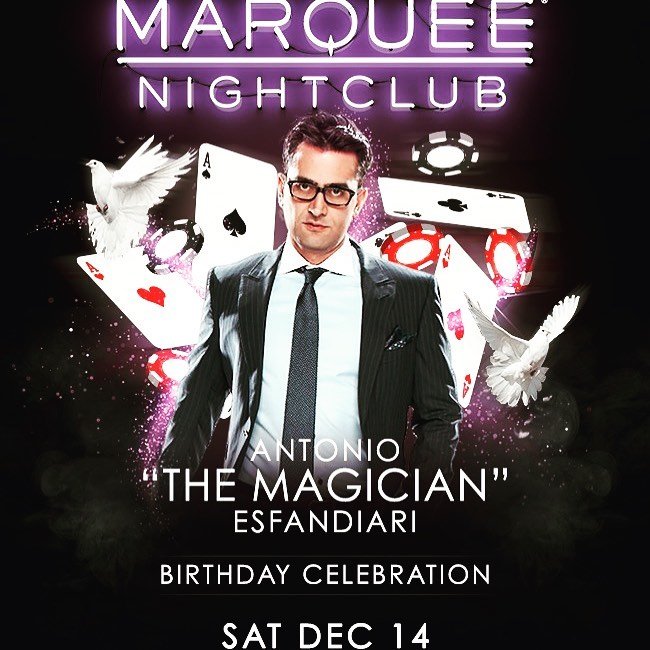 After some personal ups and downs, in 2010, Antonio made a comeback, participated in WPT, and won the title. Two years later, he made history by winning the $1 Million buy-in Big One For One Drop event for $18,346,673. This was the biggest win ever in poker history. Antonio had his father's company at the big night, and the microphones caught him saying this is for you.
W.S.O.P. Europe 2012 marked his third and last bracelet win since this article was published. Antonio won the €1,100 No Limit Texas Hold'em event for €126,207.
The magicAntonio was ranked number one for all-time tournament poker winnings until, in 2014, Daniel Negreanu took this title by finishing 2nd in the Big One For One Drop event.
Antonio Esfandiari and Fatherhood
The magician is a happily married professional poker player and a father of one. He married Amal Bounahra, the daughter of the professional poker player, Badih "Bob" Bounahra. In 2015, Amal gave birth to their only son, and Antonio's life totally changed for good. He is pretty happy and grateful for the opportunity of being a father. He says: I cry every day out of happiness and gratefulness because the moment I became a father is a moment that cannot be explained; it should only be experienced. His father, Bijan, was his hero and role model. Antonio wants to be the same for his son.
Antonio's Career Other Than Poker
His resume is filled with various occupations. He is a legend not only in poker but in whatever he does. He succeeded as a commentator, entertainer, host, and crazy prop bettor!
In 2007, Antonio co-starred with Phil Laak in the reality TV show, I Bet You. In 2012, he played an undercover officer in Freelancers movie where Robert De Niro and Curtis "50 Cent" Jackson played leading roles. In the same year, Esfandiari released a mobile poker application(available for iOS) called The Magician's Secrets for Winning Tournaments on Insta Poker. He is the face of the World Poker Tour's Poker-Made Millionaire and participated in the season 7 opener of Entourage. He was also the face of UltimatePoker.com.
In 2014, Esfandiari cooperated with Ultimate Poker in shooting a Youtube reality series, Strip Magic, in which he performed magic street magic on the Vegas strip while telling his story of how he became a magician and a poker legend. Later that year, he again co-starred with fellow poker professional Phil Laak on Underground Poker. This was a part of a three-part mini-series entitled All In, All Night and aired on the Discovery Channel.
Why Did Antonio Esfandiari Get Disqualified?
On January 10, 2016, Esfandiari made a prop bet with Bill Perkins to lunge everywhere for 48 hours. As a result, while he was in the middle of a game, he was in so much pain that he couldn't get up to go and pee. He peed in a cup under the table. Well, then, boom!
Has Antonio Esfandiari Retired?
The magician is far from retired from poker. However, we can say he is almost semi-retired from his time in the poker spotlight. Although he still plays poker and participates in high stake events, he is less active than in past years. It seems that he is focusing on his job of being a full-time professional father!
The Magician In a Nutshell!
Antonio Esfandiari
Persian Name
Amir Esfandiari
Nickname
The Magician
Birth date
December 8, 1978
Age
45
Best known for
elaborate chip tricks
Place of birth
Tehran, Iran
Place of residence
San Francisco, California, USA
Net worth
Over $27 million
Marital status
Married
Wife
Amal Bounahra
Children
1 son
WSOP Achievements
3 bracelets, 10 final tables, 46 money finishes
WPT Achievements
2 titles, 8 final tables, 16 money finishes
EPT (European Poker Tour) Achievements
1 money finish, 1 final table
Lifetime winnings
$27,810,801
Twitter
@magicantonio
Facebook
@AntonioEsfandiari
Instagram
@magicantonio
read more:
Top 11 Best Poker Movies Of All time
Who is Melika Razavi, The Poker Beauty Queen of Our Time?
How To Play Poker Online For Real Money?
Top 10 Best Youtube Poker Channels
Top 10 Hottest Female Poker Players
Best Celebrity Poker Players 2023
Tiffany Michelle Biography , Net worth and Poker Winnings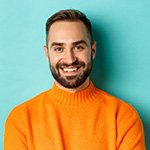 Joe - Poker Player
Join me to introduce you to the fascinating world of betting. From casino reviews to game tutorials and interesting content about sportsbooks
view Profile