Top 10 Hottest Female Poker Players
Date:2022-12-06 Category: other
Top 10 Hottest Female Poker Players
Decades ago, it was considered unladylike for women to sit at a casino oval table and play poker. However, this idea did not last long, thanks to the brave women who acted against this stereotype and became great professional poker players. Thanks to those women, today, there are thousands of female poker players, and the game is not dominated by males anymore. To celebrate their efforts, we put together a list of the top 10 female poker players(in no particular order), who are not only beautiful but are great players.
1. Maria Ho
As shown in the picture, Maria is one of the most recognizable female poker players in the world. The snapshot is the main page of her official website, where you can find every detail about her. She was born in Taipei. But now lives in the US as an American citizen. She is a successful poker player and successful in everything she does. When she is off the poker table, fans can follow her on television as a commentator, host, and even competitor in shows like American Idol and the Emmy-winning The Amazing Race. She has over $4.4 million in poker tournament earnings. Maria is indeed one of the leading faces among female poker players, as she is among the top-ranked female players in the world. She also happened to be beautiful and sexy!!
Maria Ho Trivia
Total live earnings
$4,408,407
WSOP
$1,830 in winnings
Best Live Cash
$540,020
Country
USA
Special achievements
– A poker TV broadcast team hired her as the first female in history to be the primary strategic commentator

– Ambassador of StormX

– 80 WSOP cashes

-8 Final Tables in WSOP cash games
2. Melika Razavi
Melika or Meli Razavi is an Iranian professional poker player. However, this is not the only field in which she is a star. Melika is an Iranian-South African Beauty queen, magician, model, global fitness, and miss power woman. Melika was born in Iran and moved to South Africa with her mother at the age of 15. She was introduced to the game of poker at the age of 9. Although Meli primarily plays cash games, she started to play poker tournaments at the age of 23. Barcelona, May 2017 was her first live money finish at a major tournament. Later, Melika participated in the Merit Poker Top Guns Main Event in Cyprus in early March 2018, where she finished tenth for more than $ 10,000. Not long after, in mid-September 2018, she played in a Merit Gangsters Poker Cup inaugural tournament, finished fifth, and received over $55,000. She did not stop there, though. In early May 2019, she played at the Main Event of the European Poker Tour in Monte-Carlo, where she finished 17th as the best woman participating in the event and won over 35,000 euros. Due to the COVID-19 pandemic, the WSOP Online took place on GGPoker in early September 2020. Melika participated in the event under the nickname Melirazavii. She beat 1918 other players and won a bracelet of the bounty tournament plus $240,000. Our girl keeps showing up at the tournaments! In September 2022, Razavi came to the triton Poker Series in Kyrenia, Northern Cyprus, and took home $75,000 in winnings.
Melika Razavi is very active in every field of her passion. She is Miss Global Fitness 2016 and Miss Power Woman 2017. Her fans are looking forward to seeing her at the upcoming poker tournaments.
read more :Who is Melika Razavi, The Poker Beauty Queen of Our Time?
Melika Razavi Trivia
Nickname
Meli Razavi
Total live earnings
$236,439
Best Live Cash
$75,000
Country
Iran
Residence
Cape Town
#1 USA Online Casino of Nov 2023
Sign Up & Play at Betonline Today!

3. Johanna Hupfer
Johanna's opponents find her blue eyes and glowing smile a distraction at the poker table. However, they know she is a great player capable of making her own luck. She is a happily married young poker player and a mother of two. Johanna and Alex Stark are a poker couple! They met in 2008 and got married in 2011. She is successful in everything she does, like playing poker, parenting, or modeling.
Johanna Hupfer Trivia
Total live earnings
$27,587
WSOP
$1,830 in winnings
Best Live Cash
$6,889
Country
Germany
4. Liv Boeree
Liv had a dream to become a host of television game shows. However, she was chosen as a participant to play on a reality TV show called Ultimatepoker.com Showdown aired in the autumn of 2005. Our British young girl had the chance to be coached by the big names in poker and professional poker players, including Phil Hellmuth, Dave Ulliott, and Annie Duke. The show aimed to train beginners and turn them into professional poker players and she was pretty successful in that. She became a professional female poker player and earned over a thousand dollars in live poker tournaments. However, the hot and sexy Live Boeree is in demand in the hosting profession and modeling industry, where she is happy to be. Currently, she is a science communicator, television presenter, and model. You may be wondering why she is a science communicator. Because she studied at the University of Manchester and received a First Class Honours degree in Physics with Astrophysics. This was the time she played lead guitar in the heavy metal band Dissonance. Her fans would like to see her back at the card table soon.
Liv Boeree Trivia
Nickname
Iron Maiden
Total live earnings
$3,861,839
WSOP
1 bracelet and $113,329 in winnings
Best Live Cash
$1,698,300
WPT
$40,855 in winnings
European Poker Tour
Over $1,800,000
Country
United Kingdom
DOB
18 July 1984
5. Lisa Hamilton
Lisa is an American female poker player with Asian roots. One of her biggest nights was on March 4th, 2016, at Bally's Las Vegas, where she beat all but one poker player and took home $200,310. Although she was not a strong favorite that night, she went heads-up against Jason Wheeler. She did not beat him, but that night was just the beginning for our young female poker player. She has several considerable finishes in her poker resume, including the 2009 Ladies No-Limit Hold 'em World Championship, where she won and took home $1,000.
As of 2018, Lisa Hamilton's total live tournament winnings exceed $1,281,900.
Lisa Hamilton Trivia
Total live earnings
$1,333,863
WSOP
1 bracelet + $266,782 in winnings
WPT(World Poker Tour)
$112,657 in winnings
Country
United States
6. Sandra Naujoks
Unlike Meli Razavi, Sandra did not get into the game at a young age. She was a supermodel turned professional poker player. Her deep blue eyes and her luscious lips can melt players at the table and make them forget that she is robbing their bankroll😜! Sandra's first professional appearance in poker was in 2008 when she made the poker world notice her. The German top-model finished no worse than 10th place in her first five poker tournaments. Sandra had two big finishes in her first five tournaments. Sandra's biggest win was in 2009 when she finished first at Pokerstars.com EPT German Open and took home more than 1 million dollars.
Sandra Naujoks Trivia
Nickname
Black Mamba
Total live earnings
$1,789,238
Best Live Cash
$1,159,541
European Poker Tour
1 championship plus over $1,250,000 in winnings
Country
Germany
Residence
Berlin
7. Tiffany Michelle
Tiffany is a poker star but not only at the table. She produces and presents many things, including Poker, Gaming, Casino, and eSports.
Tiffany Michelle is a poker record-breaker, TV & Live host, and writer/speaker. She was crowned one of Maxim's Top 20 Hottest Celebrity Poker Players and broke the poker record in the 2008 WSOP, where she was the last woman remaining in the $10,000 Main Event. Tiffany finished in 17th place in a 6,844 players' pool and took home $334,534. This was record-breaking because it was the largest field ever beaten by a female professional player in live poker tournament history. She is also known for her appearance in The Amazing Race season 15 and Worst Cooks in America season 3.
Tiffany Michelle Trivia
DOB
June 4, 1984
Total live earnings
$408,070
Best Live Cash
$334,534
Country
USA
Residence
LA
read more : Tiffany Michelle Biography , Net worth and Poker Winnings
8. Athena Cate
Recently, we do not see her much at the table, but Athena Cate is well known for her presence in Live at the Bike. LATB aired in 2005 and was the first regularly scheduled stream of a real, live poker cash game. The show was directly streamed from the floor of Bicycle Hotel and Casino. Poker professionals, stars, and regular grinders participated and competed for big pots in this show. Live at the Bike show soon became a pillar in the poker content industry.
9. Kara Scott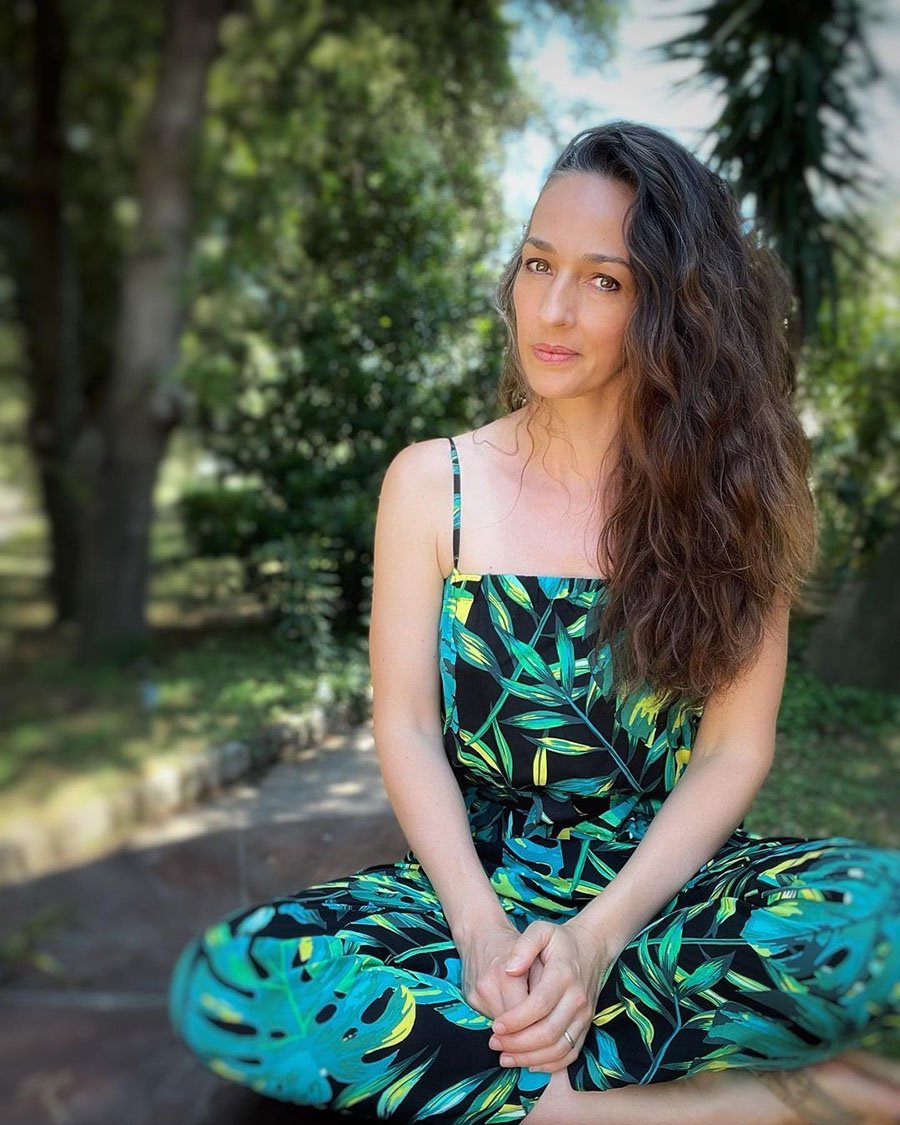 As shown in the picture from her Instagram page, Kara is a popular Canadian-British TV personality, journalist, and poker player. Although she was born in Alberta, Canada, in 1999, she moved to the UK and worked in UK media until 2009. In 2009, Kara moved to Santa Barbara, California. Currently, she is living in Padova, Italy. Our poker star loves traveling! While living in Canada, she became a sports presenter and producer. She loves presenting at poker events more than playing at the tables. She is an ambassador for the 888poker brand and hosts 888poker News.
Kara Scott Trivia
Nicknames
Great Scott, Kara Scott Chad
Total live earnings
$664,795
Best Live Cash
$413,612
Country
Canada
Residence
USA-Italy
10. Fatima Moreira de Melo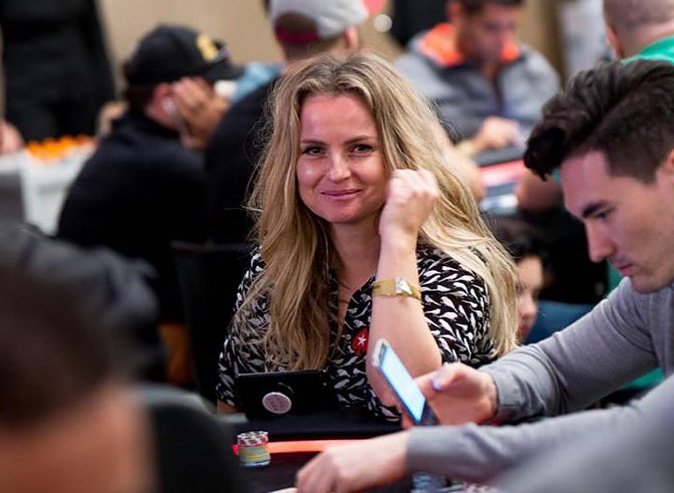 Fatima has been successful in every field she has been working in. For this reason To say she is an accomplished female would be an understatement! The former Dutch field hockey player is also a professional poker player descended from a Portuguese family. While playing hockey, she played in 191 international matches for the Dutch national team and scored 30 times. In 2008, she won an Olympic gold medal with the Dutch national team while playing at the Summer Olympics in Beijing. This is not the end, yet!
She studied at  Erasmus University Rotterdam and earned an LL.M. degree🤯. Moreover, she presented multiple TV programs on local and national TV stations. Fatima also has a career as a singer. Regarding her achievements in the poker world, she is a member of Team PokerStars: Sportstars. Her fans can find her playing tournaments on the PokerStars online poker card room. Although she left her role as Sporting Icon Pro in early 2020, she still calls herself an athlete.
Kara Scott Trivia
Nickname
FatimaDeMelo
DOB
4 July 1978
Total live earnings
$577,274
Best Live Cash
$95,750
Country
Netherlands
Residence
Rotterdam
To Sum It Up
Thanks to our hottest female poker players, today, poker tables are no longer dominated by men. Although we introduced the top most beautiful female poker players, their beauty is not the secret ingredient to their winnings. They are talented, smart, and know how to play the game like a pro. So, next time you get mesmerized by the beauty of a female poker player at the table, remember that she has much more to offer than her lips or body!
read more:
Top 11 Best Poker Movies Of All time
How To Play Poker Online For Real Money?
Why Do Poker Players Wear Sunglasses?
Who Is The Most Popular Slot Player On YouTube?
Top 10 Best Youtube Poker Channels
Antonio Esfandiari Poker Player Biography 
The Best USA Online Casinos of Nov 2023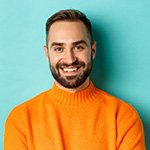 Joe - Poker Player
Join me to introduce you to the fascinating world of betting. From casino reviews to game tutorials and interesting content about sportsbooks
view Profile