Slotomania game review
Date:2023-06-17 Category: Games
Slotomania game review
From being banned to being instantly available to millions, slot games have a long history worth exploring. I always imagined that the bright lights of slot machines and the thrill of waiting for the spin result were nonreplicable. Alas, I was wrong and ignorant of the Slotomania game.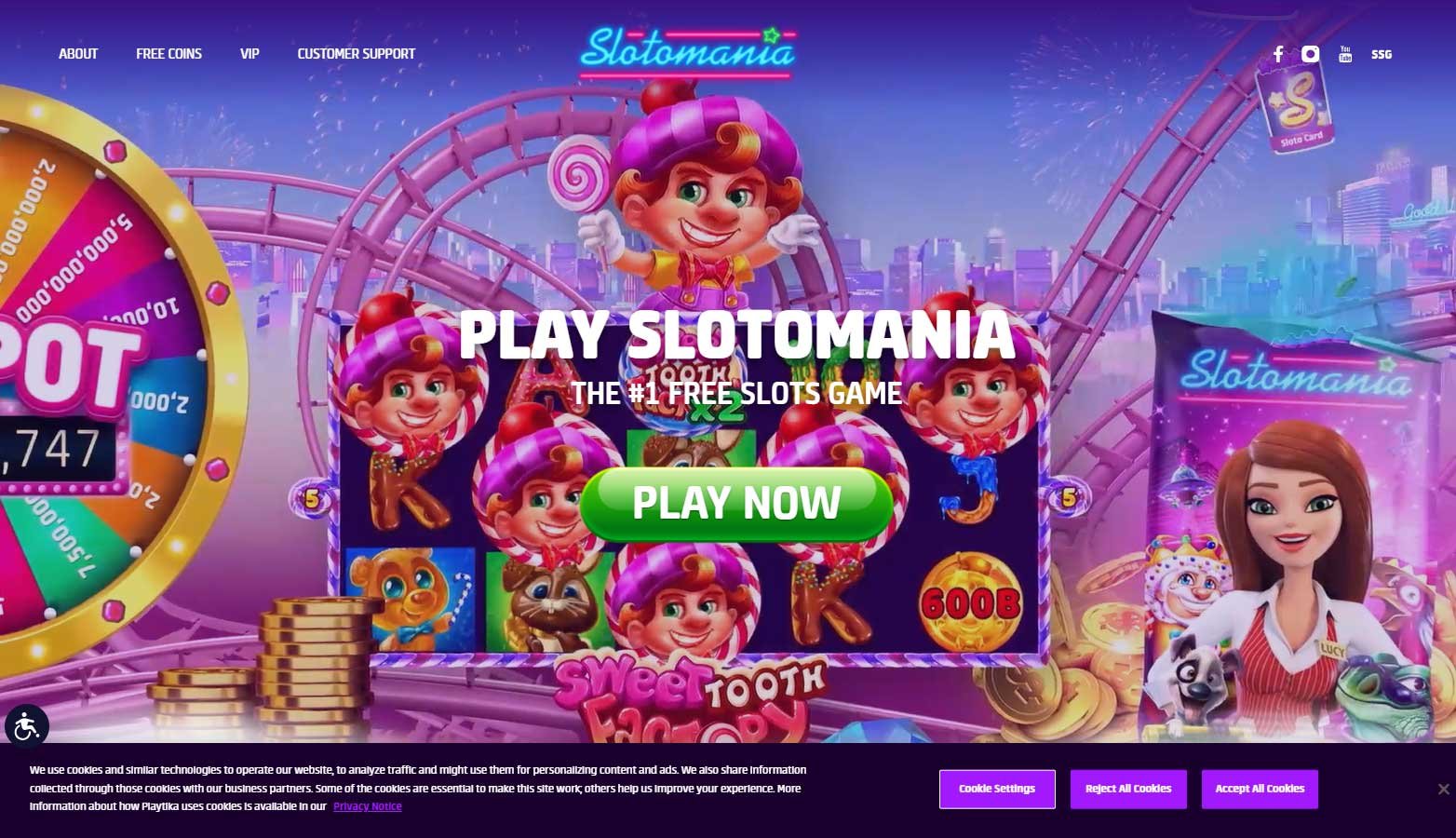 Slotomania history: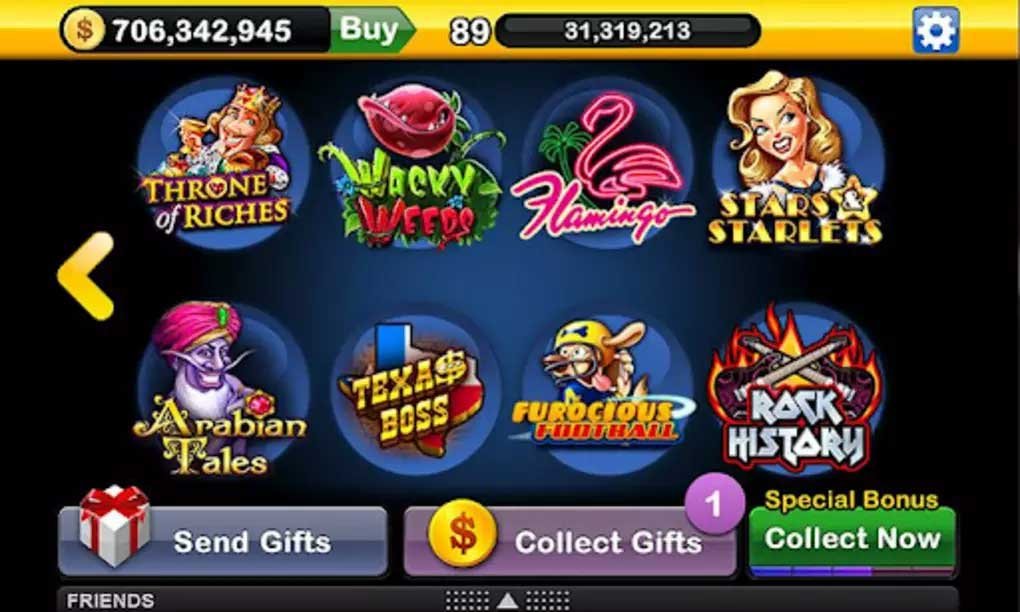 Slotomania entered the market in 2011, promising free slot games matching those of casinos. Playing slot games without risking your hard-earned money is the unique selling proposition. It was developed by Playtika company, which had been responsible for its operation until another company acquired it for more than 4 billion dollars.
What is Slotomania?
As the name speaks for itself, Slotomania is only about slot and slot games. Sticking to one field to the time of perfection has inspired Slotomania operators, and they have delivered on their promise.
Slotomania is an online social casino game offering only slot games. Their claim to being the world's number one free slot game holds some truth. With over 70 million cumulative downloads, it is indeed at the top of free slot games.
You can easily satiate your Slot games desire at Slotomania, which offers all types of Slot games. Whether you are a fan of classic slots or slot stories, it has something to offer, and new games are rolled out periodically.
There are more than 170 free slot games, but they are locked at the beginning, except for a few. The whole game's objective is to unlock new games to get access to new slots. Having all the slot games unlocked initially would have bankrupted the company since it has nothing else to offer. It only provides slot games and no other casino games like Poker, Blackjack, Roulette, etc.
Slotomania and promise of a social experience:
Slotomania focuses on the social aspect of slot games, with the company's primary focus on bringing people together using social media, specifically Facebook. The idea of connecting people through slot games and forming a community around a casino game was unique at the time.
Slotomania bonuses and promotions:
Upon starting to play, you are given one million bonus coins to get you going in the game. I wish it were real money to test their generosity, but it is still a huge bonus to get started.
Slotomania does everything to keep players in the game as long as possible with various bonuses and promotions. It has catered offers to make players return and play for long hours. The whole objective of the game is to earn more coins and open new games to level up finally.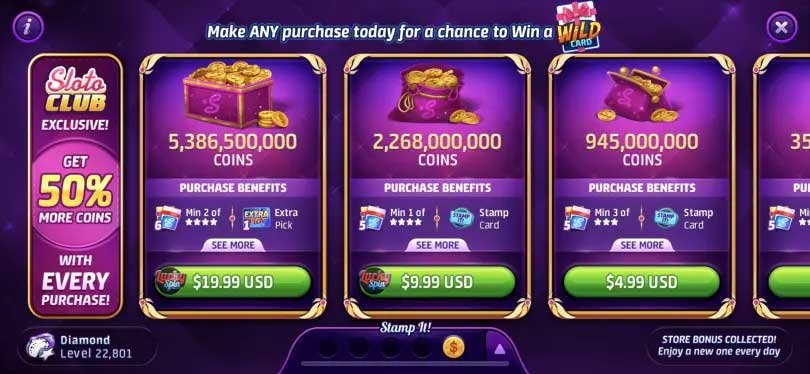 Slotomania business model:
Slotomania is free for everyone, with 170+ unique slot games. It has a premium business model, which is common in most games nowadays. The game is free, but coins, gems, and boosters can be purchased with real money to help players level up quickly.
Slotomania and Facebook:
Slotomania rather prefers the players sign up with their Facebook account. Doing so will let players switch between devices easily and have their game data readily available on the new device.
Another reason behind connecting your Facebook account may be the company's tendency to bring players on Facebook. After all, it is meant to be a social casino game in the first place. Connecting your Facebook account will let you send and receive gifts to your friends and post your achievements.
Is Slotomania available on all devices?
Although the game is primarily tailored to Facebook play, it can be played on the apps in Android and IOS as well as web browsers on pc. In other words, it got you covered on all possible devices and platforms so you can play from anywhere, anytime.
Slotomania age restriction:
Although the game is not played with real money and only has a fun social aspect, players must be 21 years old to be eligible to play.
Slotomania Facebook page:
Slotomania has an active official Facebook page with over 13 million likes. The page posts free coins, the latest promotions, offers, and news on a daily basis to get the players to follow the page.
Slotomania super group on Facebook:
There is also a Slotomania Super Group on Facebook that is operated by fans. It is the best place to find people with the same interests, share challenges and winnings, and do various social activities. Having a community of fans is the best asset a brand can possess, and Slotomania has a huge one.
Slotomania newsletter:
If you subscribe to the email newsletter of Slotomania, you will get free coins and other bonuses and promotions through email.
Slotomania customer support:
There is a form on the Slotomania website that allows you to select from an already-made list of issues, write your issue, and even submit a photo of the issue to be resolved as soon as possible.
SlotoClans:
SlotoClans is a new feature added in 2019 that brings about the possibility of forming groups to help one another. Many games, such as Clash of Clans, are famous due to the possibility of playing in groups. It triggers the play and social circuits of the human brain, and Slotomania acted on this demand as a game whose premise is social interaction.
SlotoStore:
You will come across the SlotStore inside the game, where you can purchase coins, gems, and boosters. All mentioned sellable items help you level up quickly in the game and unlock new games. In-app purchases are a source of income for the Slotomania operators, among other options, such as advertising, sponsorships, and subscriptions.
Slotomania deposit and withdrawal terms:
Slotomania is considered a one-way transaction game where you can only deposit real money and not withdraw. Not a single penny of your earnings can be cashed out, which is a pity for some players. Slotomania's unique selling proposition could be its virtual currency, which is extremely cheap compared to real currency. Slot lovers can have the real slot experience with one-hundredth of the money they spend in casinos. The good news is that you can play to the highest level without buying any coins, and by only using the free coins, you are awarded throughout the game.
Slotomania payment options:
Slotomania supports various payment options, including Credit cards, Debit cards, PayPal, Sofort, iDeal, Apple Pay, and Google Pay.
In a nutshell:
Slot games have had their evolution from one-arm bandits to readily available and free games at your fingertip. Slotomania is the leading player in providing free slot games.
The best way to learn about Slotomania is to get your hands dirty and play it. It has a learning curve initially, but you get a handle on it soon.
Read More:
All About LuckyLand Slots, Play For Free And Win Real Money
Super Slots Casino Review Updated 2023
Leo - Researcher / Writer
I am a professional poker player and here I will introduce you the best casinos for betting and learn new things about the world of betting.
view Profile