Highlights About World Series Of Poker 2023
Date:2023-06-11 Category: Games
On May 30, 2023, the 54th Annual World Series of Poker to The Las Vegas Strip, and all signs point to it being the biggest and best series yet. Once the series start, the tournaments won't stop until the very last day on July 18th. There are old tournaments as well as a couple of new ones. In this post, we will review the schedule, key tournaments, and more. Ready? Let's go ALL-IN!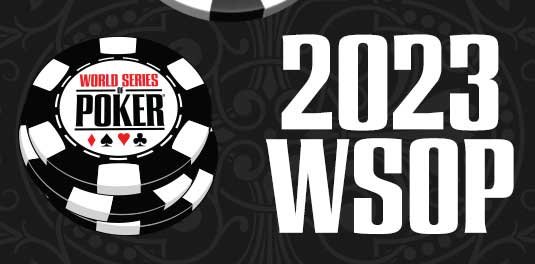 World Series Of Poker 2023: Dates & Key Highlights
The WSOP had been held at BINION'S for over 30 years, eventually outgrowing the iconic venue. Starting from May 30th and running until July 18th, the 2023 WSOP will be held across two venues; the newly renamed Horseshoe Las Vegas, formerly Bally's, and Paris. This year's series will feature a record-breaking 95 bracelet event. Last year, over 197,000 entrants from over 100 countries competed for nearly $350 million in prize pools. This year, organizers expect attendance number to break the record due to the huge 150,000 square feet available between the two venues and more than 600 poker tables.
2023 WSOP Tournament Structure
Events will take place every day, and there's a little something for everyone, with buy-ins ranging from $300 to $250k. Players on a bit of a tight budget will be happy to know that this year there are 24 events for under $1000(read our guide on the lowest buy-in events), with a further 39 events in the 1K-3K range.
Notable World Series Of Poker 2023 Events
Notable events of this year include:
The $1,000 buy-in Mystery Millions features a guaranteed million-dollar bounty plus the same to first place.
The $3 million guaranteed prize $300 buy-in "Gladiators of Poker No-Limit Hold'em".
And, of course, the crown jewel of the series, and poker's most prestigious tournament, the $10,000 buy-in Main Event No-Limit Hold'em.
1. Event #3: $1,000 Mystery Millions – No-Limit Hold'em
It is a three-day tournament with Flight A on May 31, 2023, at 10 AM. There will be 12 levels of registration, one re-entry per flight, 30-minute blind rounds on day 1, 40-minute blind rounds on days 2&3, and 40k starting chips. Flights A, B, C, and D will take place on May 31 to June 3 and play 22 levels. The great thing about this tournament is that standard payouts start on Day 1. Bounties begin on day 2 with the top bounty guaranteed $1,000,000 and 1st place guaranteed $1,000,000.
How does the bounty pool is generated? $300 from each buy-in goes toward the bounty pool. Starting from Day 2, every player will get a random bounty reward for each opponent they knock out. The top bounty reward of $1,000,000 is guaranteed. Bounties can only be redeemed after 4:00 p.m. on Day 2.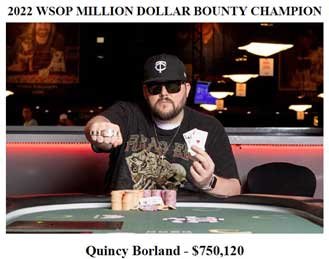 2. EVENT #18: $300 Gladiators Of Poker No-Limit Hold'em
It is a new event for WSOP 2023 and will be a 6-day event starting on Wed, Jun 7th, 2023, at 10:00 AM. In this event, payouts start on Day 1, and every flight will pay out, and there is a $3,000,000 guaranteed prize pool. There will be 11 registration levels, two re-entries per flight, 30,000 starting chips, 30-minute blind rounds on day 1, and 40-minute blind rounds on days 2&3. As for the tournament fees, 12.6% of the total entry pool will be withheld for entry fees and 5.4% for tournament dealers and staff.
3. WSOP 2023 Main Event: EVENT #76: $10,000 WSOP Main Event 54th No-Limit Hold'em World Championship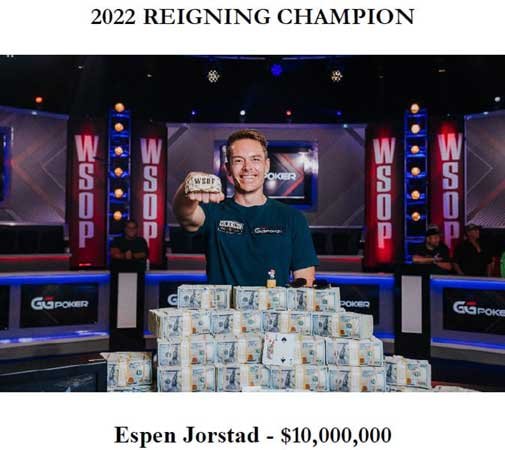 The event will take place in four consecutive days with day 1 flights taking place on July 3rd. The final table will be played over two days, and a world champion will be crowned on July 17th, 2023, inside the Thunderdome at the Horseshoe Las Vegas. Last year Norway's Espen Jorstad took the title and the $10 million top prize. This year, could that be you?! Entries to 2023 Main Event will be automatically entered into a the Main Event for Life and have a chance to win a free non-transferrable Main Event buy-in for the next 30 years. But the prize will not be unlocked until the record attendance of 8,773 for 2006 is broken. So, stay tuned!
There will be 7 levels of registration, no re-entries, and 60k starting chips for this event. The tournament will be televised on CBS and PokerGo. As for the tournament fees, the organizer will withhold 4.9% of the total entry pool for entry fees and 2.1% for tournament dealers and staff.
WSOP 2023 Daily Satellite Tournaments
Daily Satellite Tournaments, or simply, Qualifying Tournaments , will be available across the Strip during the Series, offering players a chance to win entry into bracelet events for as little as $10.
Daily Deep Stack tournaments with buy-ins between $200 to $400 will also take place from June 1st to July 17th, 2023.
How To Register For WSOP 2023?
Do you want to try your and play a few low-stakes hands? You can even try online WSOP 2023 tables. Registration is now open to players both in-person and online at WSOP.com. To participate, US players are required to present their ID, whereas international players must also submit an official document as proof of their address, such as a bank statement or a utility bill. If you DO make the trip this year, expect to see familiar Nikmood faces staring back at you from the tables!
For poker fans who won't be making the trip to Sin City this year, livestreams of select WSOP gold bracelet events and the World Series of Poker Main Event will be available on PokerGO and the PokerGO YouTube channel.
Final Words
This year's WSOP is expected to be the biggest and most exciting series yet. We are expecting surprises, new pro poker players, and records to be broken! Have you registered for your seat yet? Stay tuned for more, and check out our other reviews and guides on WSOP 2023.
Read More:
How do you play Texas Hold'em step by step?
Basic Poker Strategies Tips for Beginners
Leo - Researcher / Writer
I am a professional poker player and here I will introduce you the best casinos for betting and learn new things about the world of betting.
view Profile