Top Blackjack Players of All Time
Date:2022-12-23 Category: Games
Although Blackjack is not the most difficult casino card game to learn, it requires knowledge and skills. Each player plays against the dealer, the game has no time limit as long as you play by the rules, and the player should get a 21 before the dealer.  Blackjack is one of the most popular games in the history of card games because it is a game of skill rather than luck. There have been great players who mastered the game and became blackjack legends. In this article, we will get to know the most successful professional blackjack players of all time.
How Do You Play Blackjack, Quick Review
Blackjack is more of a game of skill where luck plays a minimum role in your fate. This means strategy plays the primary role in your win. This is a game where you play only against the dealer, not other players. To win, you should get a hand total of 21 or closest to 21 before the dealer does. If you get a total of higher than 21, you bust. Also, if the dealer gets 21, you lose.
Jacks, Kings, and Queens are worth 10, while Aces are worth either one or 11. Cards 2 through 9 are worth their face values. Although some players decide to play the hard way and learn to count cards, the best way to play blackjack and minimize your losses is by playing according to the blackjack basic strategy. If you are new to this game, download a copy of the blackjack basic strategy chart, learn it, and practice before getting into the real money game.
What Makes A Good Blackjack Player?
Before we introduce the best and most successful blackjack players, we should talk about the essential characteristics of a good blackjack player. First and foremost, a good blackjack player knows the game's rules well. In other words, they play according to the basic strategy. Knowing the rules and playing the perfect strategy makes you damn confident. Confidence is another trait of a great blackjack player. Being confident in your playing ability is a must-have for a player, regardless of what game you play. Financial responsibility is equally essential in any gambling. Whether you are playing blackjack, Texas Hold 'em, Omaha, or craps, you must have financial discipline. It means you must know your bankroll limits and avoid getting in trouble. Even if you have an unlimited bankroll, you still must set a stop alarm and stop when you have reached your playing quota!
Although every blackjack player is different, successful pros share similar personality traits. In addition to those mentioned above, being able to handle all types of players is a must-have trait for a good blackjack player. Although you play against the dealer, other players sit at the table, and since blackjack is a social card game, you need social skills to deal with other players. Of course, if you are an online blackjack player, you can ignore practicing this skill!
The last trait is equally essential for every kind of gambler, whether you play blackjack or no-limit Texas Hold'em. Maintaining consistency and remaining calm under pressure make a difference between a novice and a pro blackjack player. In short, no matter what kind of gamble you do, play cool and keep it together!
Top 5 Most Successful Professional Blackjack Players
"I don't like celebrity gambling, I like anonymous gambling(William Tell, The Card Counter)."
Although many blackjack players are similar to William Tell in The Card Counter movie, some players love fame and play to be legends. Below you can read about the five most famous blackjack players of all time.
1. Alice Walker
She is one of the female blackjack legends. Alice started playing cards when she was 3 and became a master in both blackjack and poker. In 2006, she won the National 3-Card Poker Championship proving she was the game queen😉. Next year, 40 of the best blackjack players worldwide participated in the World Series of Blackjack, where Alice beat them all and walked away with $500,000. Besides big money, she made history by being the first female player to win a blackjack championship.
2. Edward O.Thorp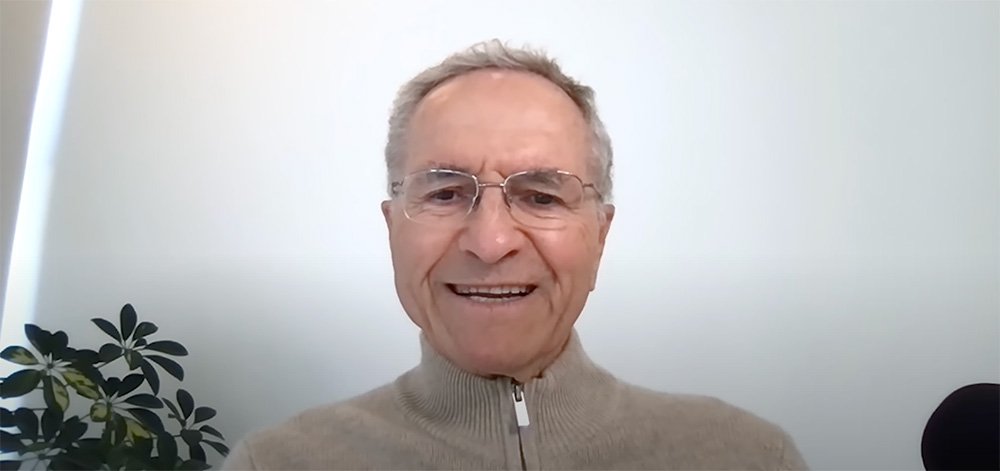 A Man For All Markets! Although this is the name of his book, Edward Thorp is a man for all markets; blackjack, mathematics, and academia, to name a few. He is an American mathematics professor, author, hedge fund manager, and blackjack researcher born on 14 August 1932. Thorp is also the author of the best-seller Beat The Dealer, which transformed the blackjack game. Being a mathematician, he specialized in the field of probability, which helped him make correct predictions and become a blackjack legend and the father of the card counting system! Yes, Edward is the one who invented card counting.
3. Erica Shoenberg
Erica was a former model turned blackjack player, a card counter! Erica participated in several WSB(World Series of Blackjack), though she was not successful in winning any major blackjack tournament. Although her net worth is not recorded, she made most of her money playing blackjack. Erica is one of the most successful female blackjack players and never stops mastering her skills. For this reason, she became a member of the MIT Blackjack Team. This was a team of students and ex-students from the Harvard University, who were trained to become masters in card counting. Although in 2000, over 15 years reign of the team came to an end, they made millions of dollars playing blackjack games and inspired Robert Luketic to direct a movie, 21, from their story.
4. Bryce Carlson
Bryce started playing blackjack in the 1970s. He played with pro blackjack players of the time and learned from them until he became a master of the game. In 1992, Bryce published Blackjack for Blood to help players master their blackjack skills. He did not stop there, though. Bryce is the father of Omega ll blackjack machine and, later, Omega ll casino. He invented the machine to better analyze the game and further improve his playing skills.
5. Ken Uston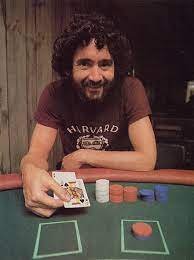 Ken was an American blackjack player, strategist, and author. He's credited for the concept of team play at blackjack. Meeting at a party, Al Francisco introduced Ken to the card counting system. Ken used his mathematical strategist skills and became a notorious card counter. Using his card-counting techniques, Ken earned millions of dollars from the casinos, with some bets as high as 12 thousand dollars on a single hand. Unfortunately, he did not know a golden rule in card counting, as William Tell says: casinos don't care about you winning; they care how much you win. So, you should win as much as a casino doesn't care to lose! Not knowing the golden rule, Uston was banned from casinos worldwide. So, he began adopting different costumes to conceal his true identity and still be able to play and earn a lot of money. He could have stopped himself after winning small amounts. This way, he would not end in so much trouble!
Ken Uston found a high-profile lawsuit against casinos and successfully received a ruling from the new jersey court. As a result, casinos could not ban a player simply for counting cards at blackjack. In response, many casinos changed their systems, increasing the number of decks in games or changing rules to increase the house edge and make it more difficult for players to win blackjack.
Ken also published quite a few books on card counting in the ways of beating the house edge. This great blackjack pro died in 1987. he was only 52 years old at the time.
6. MIT Blackjack Team
It was a group of Massachusetts institute of technology and other leading colleges students and alumni, who used card counting techniques and more sophisticated strategies to beat casinos and blackjack worldwide. This team is one of the most successful blackjack groups that made the biggest blackjack wins in the history of the game. It is said that they won more than 500 thousand dollars in one night, leaving casinos wondering how they could do it.
The MIT blackjack team was led by professor Bill Kaplan. Throughout the 80s and 90s, they enjoyed a winning spree. The team was primarily comprised of MIT graduates, so it was hard to extract any information from them.
In addition to classic blackjack card counting and team techniques, sometimes, they used advanced shuffle and ace tracking techniques. Al Francesco was the one who initially developed the MIT team's approach. Professional gamblers elected him to be one of the primary seven inductees into the Blackjack Hall of Fame.
To Sum It Up
Blackjack is a famous card game based mainly on skills. This means the game's rules and the basic strategy have a lot to say about your winning. Although the actual salary of a professional blackjack player is not recorded, they make much of their money from playing the game. However, if you are determined to become a top pro blackjack player, never forget the golden rule offered by William Tell😉!
read more: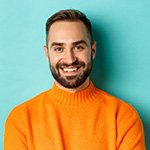 Joe - Poker Player
Join me to introduce you to the fascinating world of betting. From casino reviews to game tutorials and interesting content about sportsbooks
view Profile