How To Bet On Survivor 44? Odds and Tips
Date:2023-02-19 Category: Review
Can you bet on Survivor? Yes, you can bet on this reality television series on various sports betting sites, i.e., sportsbooks. This article mentions what those websites are and what type of bets you can make. Betting on this TV show may not be the first choice for bettors, but fans of this show can place wagers and make money while enjoying the show. Betting websites also offer a range of different bet categories, allowing you to have fun with your wagers. So, if you're an avid Survivor watcher and interested in getting started with betting on it, this article will help guide you with that.
What Is Survivor?
Survivor is a reality TV series that started in 2000 and is still going on, with 43 seasons already and 635 episodes aired. It is an American TV show but not an original concept, as it was derived from Expedition Robinson, a Swedish TV show. It is a popular show with millions of viewers from around the world.
Here's how the game works. The TV show is a reality TV show with a competition format. Therefore, it includes contestants who are not scripted actors to participate in the competition and win a cash prize.
The game includes around 16 to 20 contestants, typically divided into two teams (or tribes). In some cases, the contestants have been divided into groups of 3 pr 4. All of the contestants are then taken to an isolated island with only a few basic survival supplies. The islands are mostly tropical, and the contestants must use the few supplies they have and elements from the natural environment to survive and compete to the end.
So, the contestants must stay with their tribes at all times and not visit other tribes or their members. Thus, the goal of the game is to be "Sole Survivor," which is the contestant who does not get eliminated until the end. The tribes vote on who they want to eliminate, and contestants continue getting voted off the island and show throughout the season. The one who doesn't get voted off until the end wins.
Betting on Survivor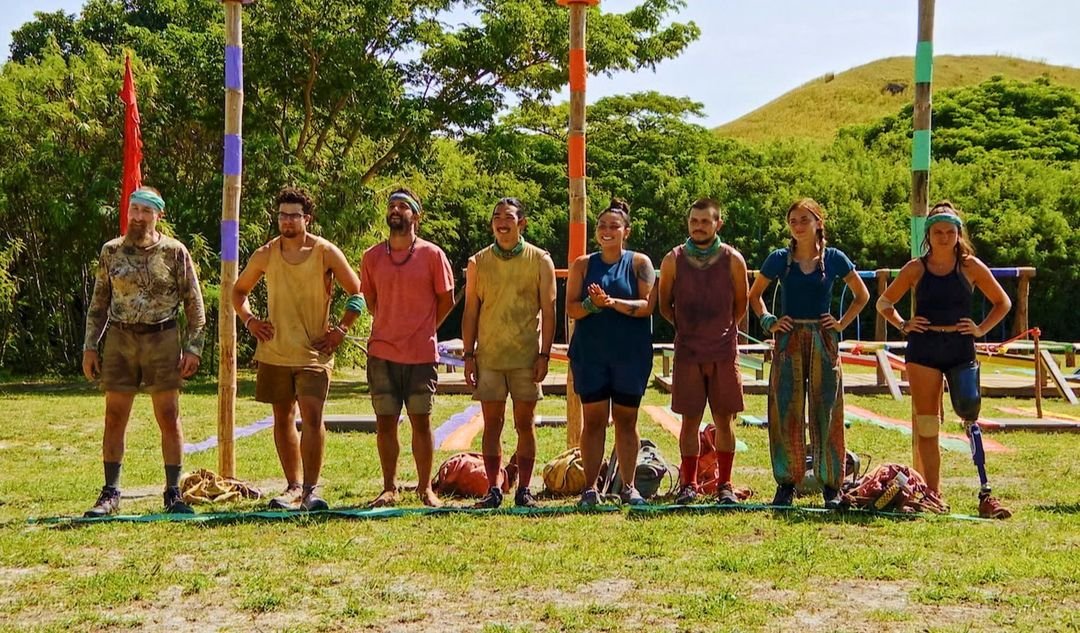 Betting on Survivor can be a fun experience due to the range of betting categories for interested bettors. These betting categories are known as betting markets, and you'll find various ones on different betting websites. You should also note that the show is always recorded, and the contestants will also be recorded if they are nude. So, the show censors nudity for viewers, which is also an aspect used for betting. With that said, here are some examples of betting markets.
Winner of Survivor, i.e., the "Sole Survivor"
Next Elimination
The Sex of the Winner
In addition to some of the simple bets, you can also consider Survivor prop bets. Prop bets are not specific to the outcome of the entire show. Instead, they are based on specific events that may occur during a specific part of the show. You'll be able to understand them better through the examples below.
Whether the Second Episode Will Show a Contestant Nude (Censored)
Whether a Contestant Will Cry During a Specific Episode
How Survivor Odds Work
A betting website may set the Survivor odds for the winner of the series based on the chances of that player winning. Therefore, they may consider various factors, such as their survival skills and rapport with other players. Thus, the odds determine how much money you receive based on your wager amount.
For example, the Survivor season 43 odds for the winners were as follows. Please note that these are only five picks for the winner.
Mike Gabler +3300
Jesse Lopez +550
Karla Cruz Godoy +450
Owen Knight +1200
Cassidy Clark +2000
The numbers above are Bovada Survivor odds. Thus, if you bet $10 on Mike Gabler, you'd get a return of (10 x 33) $330.
Some Tips for Betting on Survivor
Betting on this show is fairly straightforward, but you should note a few things to get the best out of your betting decisions. So, here are some tips for betting on Survivor.
Consider the Contestant's Survival Skills
You should keep this tip in mind during the early to middle parts of the season. So, contestants with exceptional survival skills can help the other players in their tribe considerably by building shelters, hunting, etc. As a result, these players are usually not voted off too early because they are useful to their tribes.
However, that fact may change as the competition nears its end. This is because the contestants toward the end are already used to their environment and are focused on winning.
The Best USA Online Casinos of Dec 2023
Try to Avoid Betting on Contestants Who Fight with Each Other a Lot
Conflict among contestants is a normal part of the show, often leading to them creating enemies within their tribes. So, those contestants have a good chance of getting voted off early. So, it may be a good idea to avoid betting on them if you are betting on who wins. However, if you're betting on which player may leave in an episode, then that aspect can be worth considering.
Keep Your Stakes Low
As discussed above, contestants must vote off other players, which can create uncertainty about who wins. This show is not a sport in which one's skills affect the outcome. So, you don't want to risk your money by betting on specific players because even players who are good at survival skills may be voted off for other reasons.
What to Keep in Mind About a Survivor Prediction
A Survivor prediction is when experts, betting websites, or individuals make a prediction/assumption on who will be the winner of a specific Survivor season. You can also make your own prediction after considering the views of other experts online.
Do Not Base Your Bets Solely on Predictions
You should note that you should not take a Survivor prediction too seriously. As explained toward the end of this article, the game is not as transparent and real as the showrunners make it out to be. Therefore, the outcome can be influenced by factors other than just the contestants' performance. So, you can make a solid prediction, but that may change later based on external factors, such as the show producers' wishes.
Make Sure to Look at Predictions Near the End of the Season
One way to make the most out of a prediction is to keep looking at the predictions as the competition nears its end. You must remember that with a show like this, it's going to be very difficult to determine a potential winner early into the season. So, make sure to consider the predictions when there are not many contestants left. With a smaller pool of contestants, you can increase your chances of making a solid prediction that may come true.
Our top 3 picks for the winner of Survivor season 43 are listed below.
Mike Gabler
Jesse Lopez
Karla Cruz Godoy
Quick Questions and Answers about Survivor and Betting on It
Below are some quick and essential questions and answers about the TV show Survivor and betting on it.
Where can I bet on Survivor?
Some of the best betting websites to bet on Survivor based on a range of betting markets, reliability and safety, and good customer service are listed below.
Who will win Survivor 2022?
There were five contestants toward the end of this year's season that were predicted to win. These contestants include the following.
Mike Gabler
Jesse Lopez
Karla Cruz Godoy
Owen Knight
Cassidy Clark
Mike Gabler was not expected to become the winner by some predictors, but he won Survivor season 43 in December 2022. Therefore, the winner is already established, and this article will refresh for the next season.
Is it worth betting on Survivor?
If you're solely looking to make money off your bets, then betting on Survivor is not the best idea. While the show may not be scripted (for the most part), there are doubts about the exact realism of the show. For example, the producers may have also manipulated the show in ways to make specific contestants get voted off the island. The show is also suspected of using body doubles for some of the contestants.
Therefore, due to the various variables from outside intervention, it's too high a risk to place large amounts of money on betting on the outcomes of this show.
Are there any other shows I can bet on?
Yes, you can also bet on the reality show Big Brother. It's known for being relatively more reliable than betting on Survivor due to the lack of external variables that can affect the show's outcome.
When can I start betting on Survivor?
You can place your bets on Survivor as soon as the new season is about to begin. So, the new season, i.e., season 44, will start on March 1, 2023. You can look at the betting websites mentioned above to see the available betting options.
Final Thoughts
Betting on Survivor is a niche practice but can be worth your time and effort if you're a fan of the show. Just make sure to keep your bet amounts low because betting on this show involves high risks.
The Best USA Online Casinos of Dec 2023
ONLINE CASINO
WELCOME BONUS
RATING
START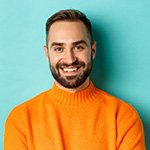 Joe - Poker Player
Join me to introduce you to the fascinating world of betting. From casino reviews to game tutorials and interesting content about sportsbooks
view Profile