College Softball Betting Guides
Date:2023-02-19 Category: Sportsbooks
Can you bet on college softball? Yes, you can bet on this sport in the United States in states where sports betting is legalized. So, it can be a challenge to get into betting on this sport if you are unaware of the legality of college softball betting, the betting markets, and other aspects of the sport. Thus, this article will help explain how you can bet on college softball. It also explains what the sport is and some basic details about the Women's College Softball World Series. Let's get into it.
What Is College Softball?
College softball is a sport played by athletes who are students at universities in North America, but predominantly in the US. The National Collegiate Athletic Association (NCAA) is an organization that manages college softball and other student athletic events around the United States, Canada, and Puerto Rico.
The Women's College Softball World Series
Therefore, the NCAA holds competitions among athletes from different colleges who represent their schools as softball teams. The NCAA also manages the Women's College Softball World Series, which is the highest division of the sport at the collegiate level.
Eight teams compete at this tournament and compete against each other in a double-elimination format. So, each team is forced out of the tournament when they lose two games. Eventually, two finalists remain, who then compete for the national championship in a best-of-three series.
All of the NCAA softball athletes are women, as the men's equivalent of the game is baseball at the collegiate level.
So, there are some similarities between these two sports. Two teams with 9 players in each play one match. The winner of the game is the team that scores the most runs, which are calculated by the batter running around the pitch, touching each base. The bases are the 1st, 2nd, 3rd, and home plate. The batter can also hit out of the field in the fair territory. In that case, she'll have a free opportunity to make a trip around the basses without being run out.
One of the most significant differences is that softball pitchers throw the ball underhand, while baseball pitchers throw the ball overhand. The difference in the pitching styles results in different speeds. So, the speed of the ball reaches about 90 mph in baseball and over 60 mph in softball. However, the distances between the pitcher and batter also vary, with it being 43 ft for softball and 60 ft 6 inches for baseball.
Betting on College Softball
Can you gamble on college softball? Yes, as mentioned at the start of this article, you can bet on this sport. That said, there are some things to keep in mind about betting on this sport. Here's what you must consider.
Betting Markets of College Softball
A betting market is a betting category for a specific type of sport. So, an online sportsbook, which is a betting website, can offer various betting markets to make betting on the sport more diverse and fun for bettors. These markets also vary among sportsbooks, so below are some common betting markets.
Match Winner
This betting market is relatively straightforward because it accounts for who will win a match between two teams. So, in a match between Team A and Team B, you can place a bet on Team A winning. If the team wins, you'll win returns on your wager. The amount you receive will depend on your wager amount and the sportsbook's odds.
So, a sportsbook may set the odds between two teams as follows.
These odds indicate that Team A is the favorite, meaning they have a higher chance of winning the match against Team B. The sportsbook may even the betting odds by increasing the payout for betting on the underdog. In the example above, this is how you would get paid based on how much money you wager.
If you bet $10 on Team B, you'd get a return of (10 x 3) $30 (which does not include the money you put in). So, in total, you'd get $40, which is the sum of your stake, i.e., $10, and your winnings, $30. On the other hand, you will get $10 if you bet $20 on Team A. This way, the sportsbooks encourage bettors to take risks and bet on the underdog with the potential of getting great rewards.
Tournament Winner
You can also bet on the team that will win a specific tournament. Many sportsbooks accept wagers for this bet before the tournament begins. So, you'll need to do a lot of research to ensure that you bet on a team that has a high chance of winning. This betting market has a high risk, so we do not recommend it to new bettors.
Finalists of the Women's College Softball World Series
As mentioned above, there can be only two finalists for the Women's College Softball World Series. So, a sportsbook may allow you to bet on which two teams of the eight contestants will make the finals.
Where can I bet on college softball: Best 3 Sportsbooks For US Players
There are not many betting websites that offer betting markets for college softball. However, we researched and handpicked the best ones according to the following criteria:
Safety and good reputation
Extensive range of sports betting markets
Excellent college sports betting opportunities
Reliability and 24/7 customer support
Wide range of secure banking methods
Fast payments
Competitive odds
Mobile betting
Rewarding bonuses and promotions
1. Betonline: Best All-In-One Gambling Website
The management team behind this website has been around for more than 20 years. Betonline is best known for both casino and sports betting excellent services. The website set the industry standard for generous bonuses, customer service, fast payments, cryptocurrency support, and competitive odds. College softball enthusiasts can enjoy early lines, a $1,000 first-time bonus, and competitive odds. Check out our in-depth Betonline review to find out more about this website's fascinating features.
2. Bovada: A Sportsbook Worth Visiting!
Bovada is another industry well-known sportsbook offering college softball betting options. The website was launched primarily as a sportsbook and later added casino games. A wide range of national and international sporting events are covered by Bovada as well as politics and entertainment betting markets. There are multiple bonuses to claim for newcomers and loyalty programs for existing players.
3. DraftKings: Valid And Reliable
Founded in 2012 by Jason Robins, Matthew Kalish, and Paul Liberman, DraftKings is one of the leading Daily Fantasy Sports providers and the main rival for FanDuel. Besides daily and weekly fantasy sports–related contests, DraftKings offers various sports betting options including college softball matches and events. The website is licensed and operates legally in the United States. Sports and DFS enthusiasts can enjoy their generous bonuses, security, and extensive betting options.
Quick Questions and Answers about Betting on College Softball
Below are some quick and essential questions and answers about betting on college softball.
Is it worth betting on college softball?
Betting on softball is a very niche activity because many sportsbooks do not offer betting markets on this sport. At the same time, the sport is not as popular as some other college sports, such as football. So, new bettors may want to consider National Collegiate Athletic Association Football (NCAAF) betting instead because that will have more options for betting in the form of availability on betting websites, diversity of betting markets, and more fans involved in the betting sessions. In short, betting on softball may not be worth it unless you are really passionate about the game.
Can you legally bet on college sports?
Yes, you can legally bet on college sports even when you are situated in the United States. Most states permit betting on college sporting events and their outcomes, but some states do not at the time this article was written and published. The states where it is illegal to bet on college sports include:
Alaska
Alabama
California
Delaware
Georgia
Hawaii
Idaho
Illinois (restricted)
Kentucky
Maine
Massachusetts
Minnesota
Missouri
Nebraska
New Hampshire
New York
North Dakota
Oregon
Rhode Island
South Carolina
South Dakota
Tennessee
Texas
Utah
Vermont
Virginia
Washington
Wisconsin
The betting laws are constantly changing, so it's crucial that you check your official state and federal websites before you place a wager in a specific state. This way, you can confirm whether your betting practices on college softball are legal.
Final Thoughts
Betting on college softball may not be the first choice for many bettors. However, if you are familiar with the sport, enjoy it, and want to get into betting, then it can offer a good first experience.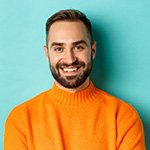 Joe - Poker Player
Join me to introduce you to the fascinating world of betting. From casino reviews to game tutorials and interesting content about sportsbooks
view Profile