Betting on Celebrities 2023 , Top Betting Sites
Date:2023-02-16 Category: Review
These days, you can bet on just about everything. Whether it's football, soccer, ice hockey, the NBA, MLS, or TV and entertainment. Not many people know about it, but betting on celebrities is also a trend growing in popularity these days, especially with the advent of offshore online sportsbooks taking all kinds of odds on celebrity-related wagers.
From betting on celebrity breakups to their next relationships or even when they will die. Are you curious about betting on celebrities and don't know where to begin? Read this post to learn what you need to know about betting on celebrities so you can decide whether you should dabble with this intriguing category yourself.
What is Celebrity Betting?
Can you bet on celebrities? Yes, of course! It's important first to understand what exactly celebrity betting is before you learn more. The thing with people who love betting is that they can find a way to bet on pretty much everything. When it comes to betting on celebrities, there's plenty to wager on. No matter what happens in the lives of celebrities worldwide, as long as the possible outcomes are finite, betting odds can be created for them. Celebrity bets typically involve simple yes/no results. There can also be money line odds that group together various conclusions that disclose the payout potential and probability.
Popular Types of Bets on Celebrities
You can bet on virtually anything related to celebrities. Any newsworthy event involving celebrities is fair game for online sportsbooks, and here is a list of some of the most popular celebrity bets you can find people placing wagers on these days.
Betting on Celebrity Death
While frowned upon, controversial, and discouraged, betting on celebrity death is an actual thing that happens. Too morbid for many peoples' tastes, betting on celebrity deaths is possible through celebrity death pools. These pools tend to run for a calendar year, before which people who want to be part of the pool make predictions on which celebrities will die.
These death pools comprise mostly aging actors, celebrities with drug addiction problems, or those suffering from health conditions that increase the risk of death. The real key to winning a death pool is to bet on that one celebrity who will, unfortunately, pass on too early.
Understanding Celebrity Death Odds
The debate surrounding whether betting on celebrity deaths is inhumane or just harmless fun will never end. If you're curious about getting into it, here's a quick look at what you need to understand. Really, the only wager celebrity death bettors might want to familiarize themselves with is the money line. These celebrity death odds declare each celebrity's chances of dying (winning) and how much a bettor can win against their risks.
Most celebrity death betting odds feature two or three names and ask bettors to choose who will die before the others. These bets work in a simple way: Choose the celebrity you think will die first and decide how much you want to wager. Here's a quick example to help you understand:
Who will die first?
Robert De Niro -1000
Hugh Jackman +300
Robert Pattinson +1600
Robert De Niro is the oldest celebrity in this list of three, and the odds suggest he's the favorite to die first. His -1000 would require a $1000 bet to win $100. Since he's so old and favored so highly to win, online sportsbooks won't risk too much against the possibility of De Niro dying.
Hugh Jackman is not as likely as De Niro to die because he's younger and fitter than Robert De Niro. For his +300 to die first, a wager of $100 on him to die first might earn the bettor $300 if he indeed dies first. The least likely to win (die) is Robert Pattinson in this scenario, and not because he's played a sparkly immortal vampire teenager. He's the youngest and fittest of the lot and doesn't have any history or a lifestyle that puts him at risk of croaking the earliest. Betting on him dying first from the three would effectively mean handing over your wager.
Betting on celebrity deaths can technically be considered live-betting odds because a winner can only be declared when someone dies. When betting on sports, live betting typically means bettors can place wagers during a match or contest. Some of the celebrity death predictions for 2022 include:
Bob Barker, 96 years old, -2139, +647
Henry Kissinger, 96 years old, -1366, +447
Tony Benett, 96 years old, -1457, +493
Vladimir Putin, 70 years old, -2050, +961
Pat Robertson, 89 years old, -1180, +479
Betting on Celebrity Divorce
No celebrity thinks about their odds of getting divorced when they tie the knot, but Hollywood marriages are notorious for ending with both of them splitting apart. Betting on celebrity divorces is possible in the US with domestic and international sportsbooks. Of course, searching for sportsbooks in a US state that allows for domestic sportsbooks is important.
The odds of two celebrities going through a divorce can be presented at celebrity betting sites as money line bets. These odds represent yes or no answers and let bettors know how much they can win against the amount they risk on the bet. A good example of this one could be:
Will Ye, formerly known as Kanye, and Kim file for a divorce in 2021?
Just as while betting on points spreads, the underdog is represented as positive, and the favorite is represented as negative. In this scenario, a bet of $100 on Yes would result in the bettor winning $190. A winning bet on No by wagering $145 would win $100.
Betting on Celebrity Relationships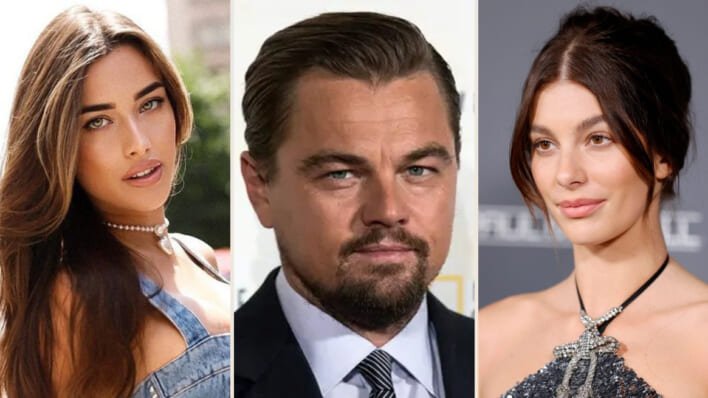 Similar to celebrity divorces, you can place bets on celebrity relationships. The most newsworthy bet on who a celebrity will date next is easily Leonardo DiCaprio. DiCaprio recently ended his relationship with long-time girlfriend Camila Monroe, so online sportsbooks offer odds on who will be the most eligible Hollywood bachelorette that DiCaprio might start dating. Among the popular names are Milly Alcock, the popular House of the Dragon star with +1200 odds, and Addison Rae with +4000. Both young stars are under the age of 25, fitting the profile for DiCaprio.
Of course, despite all the speculation, it appears as though DiCaprio is dating supermodel Gigi Hadid. The 27-year-old model split with Zayn Malik in October of 2021. Despite her not falling into the under-25 category, she may be the latest young woman the Titanic star has wooed. While not officially dating, the new couple has been photographed sitting at a table chatting together at the Casa Cipriani in New York as latest as November 19. The two have been reportedly dating since they were sighted together at the New York Fashion Week afterparty on September 10, 2022.
Betting on Award Shows & TV Shows
Betting on reality TV and award shows is another popular wager that online sportsbooks offer odds on. The Grammys, Golden Globes, Academy Awards, and Emmys are not uncommon. Since there's a plethora of possible wagers and various ways to go about it, it is a good idea to check out your favorite celebrity betting sites to check for available wagers. Similarly, you can also bet on reality TV shows or others, provided you can find the right online sportsbook offering the kind of odds you might like to wager on.
Answers to Questions You May Have About Betting on Celebrities
We have put together a list of answers to some of the most frequently asked questions about betting on celebrities that might answer a few questions you might have as well.
Q. Can I bet on reality TV shows?
Absolutely! Whether you're curious about betting on Celebrity Apprentice or American Idol, there are a ton of reality TV shows you can place wagers on. Of course, it's important to find an online sportsbook taking odds for it. A word of warning for would-be reality TV bettors. A lot of reality TV shows are taped beforehand, meaning that news can leak, and the sportsbook setting the odds might already be aware of potential betting outcomes before you.
Q. What are celebrity death pools?
Death pools are a bit of a morbid approach to betting on celebrities. They are quite controversial because they entail exactly what the name suggests: Betting on which celebrity will die next. Typically, these death pools have celebrities at an advanced age, have well-known addiction issues, or have various health problems. Participants can place bets on whom they think will die first from the death pool. If you make the right pick, you can win. Of course, the controversial nature of death pools and all the negative press has made it clear that most popular online sportsbooks will no longer host such bets. You can find them on more niche websites that aren't easily available.
Q. Is betting on celebrities legal in the US?
Betting is popular throughout the country. Considering that many states have legalized sports betting in recent years, it would be reasonable to assume that betting on entertainment events and celebrities is also legal. However, it isn't wise to rely on that assumption. Sports betting became legal through specific carveouts specifically for sports betting. It means that the best place to wager on celebrities would be online sportsbooks. These sportsbooks are typically internationally regulated, making it possible for them to offer odds on various celebrity bets. Fortunately, there are plenty of online sportsbooks and various odds available — as a plus, you can also bet on sporting events on such websites.
Q. What are some of the best celebrity betting sites?
There are several online sportsbooks where you can make all kinds of bets on celebrities. Some of the top celebrity betting sites include:
Bovada
Betonline
MyBookie
XBet
SportsBetting
Final thoughts
Whenever you're considering betting on celebrities, make sure you do your due diligence to find the best websites on celebrity betting. Online sportsbooks tend to have standard rules for betting that you might need to follow. Knowing the dos and don'ts will help you make the most of your time betting on celebrities.
read more: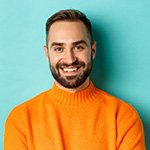 Joe - Poker Player
Join me to introduce you to the fascinating world of betting. From casino reviews to game tutorials and interesting content about sportsbooks
view Profile