Who Is The Most Popular Slot Player On YouTube?
Date:2022-11-27 Category: Games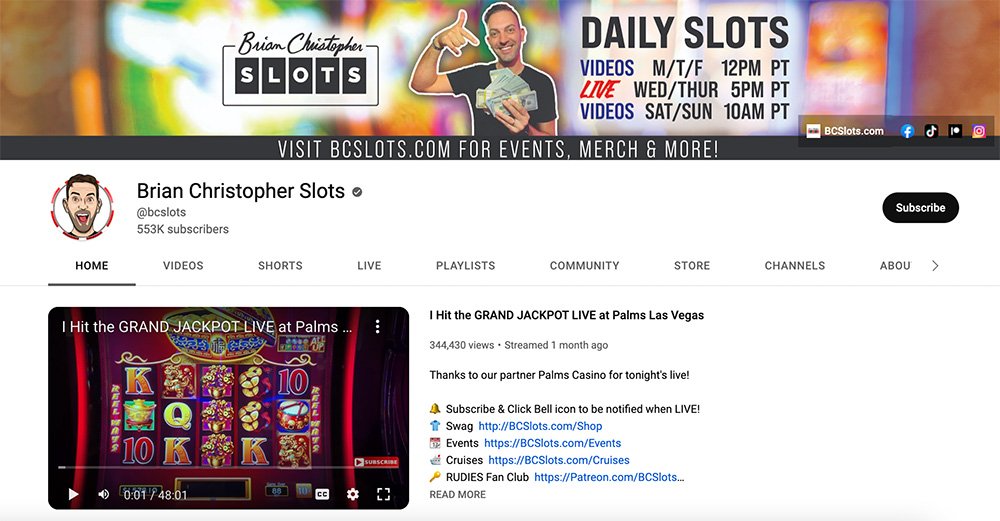 Thanks to technological advancements, the world of slot games is more colorful than ever. Even people who have never played a slot machine before(which is very unlikely!) can quickly get into the business using tons of readily available resources like Youtube slot channels. Some slot players film themselves while playing a slot machine and show you how the machine works, the bonuses, and which online games are the best to play. They even share their experiences while playing on land-based casino slot machines. For this reason, slot players' youtube channels are the best way to learn about the latest online and land-based slot games, work with different machines, learn the best slot betting strategies, and more. This is why I put together this article for you to know everything about youtube's most popular slot players. All the slot influencers on this page are real and legitimate users. They are not among those who post fake videos to garner views.
Top 8 Best Slot Machine Youtube Channels
Professional and seasoned slot players film themselves while playing real slot games online or at land-based casinos. They create a youtube channel and upload their videos to attract slot fans to view their videos and subscribe to their channels. Although their primary motivation is the love of slots, the more they attract viewers and subscribers, the more money they can make from their youtube channel.
Every month thousands of slot players upload such videos, but the popularity of their channels varies. Not to mention that not all of them are real and legitimate users. Below you will read about the top eight famous slot machine players on youtube.
1. Brian Christopher: 617,000 Youtube Subscribers, 4.1K Videos
Without a doubt, this guy👆 owns the most popular youtube slot channel. Brian Christopher is from Canada and lives in the United States. Brian's slot channel receives more than 500k views daily, more than 20 million per month, and over 458 million total views.
As a little kid, Brian's hobby was playing slots, and his love of slot machines started in early childhood. He would spend hours playing the slots at his local casino. As he got older, his love of slots grew with him. He started playing online slots as a teenager and eventually started his own YouTube channel.
Brian's youtube channel is one of the oldest. He joined youtube on Jun 17, 2006. At first, it was all for fun, and he posted videos as a hobby. However, he made Youtube slots into a full job after his viewers and subscribers increased exponentially. Brian Christopher's youtube slot channel is expected to be worth more than $3 million in 2023. The guy earns between $25,000 and $420,000 annually from ads on his YouTube channel. He also makes money from his online store, sponsorships, and merchandise sales.
Brian's youtube channel is both educative and entertaining. His playlist includes various videos, including different slot games, casinos, and betting limits. Better yet, he is a live stream fan, making him relevant to today's fan base. His live streams are every Wednesday and Thursday at 5pmPT / 8pmET. Brian shoots his videos in Las Vegas, Southern California, and other locations. He gives a heads-up to his fans on which casino he will be going to on a calendar so followers can meet him in person if they are willing to.
The reason behind Brian's slot channel popularity is the fact that he makes fun, entertaining, and informative videos. His videos are full of excitement, humor, and, of course, big wins. People enjoy watching him spin the reels, win or lose. He is funny, charismatic, and a great speaker. He bets all the way from $1 to $100 per spin. He occasionally hosts guests like other popular youtube gambling influencers, real celebrities, and famous slot players on youtube.
read more : Brian Christopher Slots Wiki , Biggest Win & Net Worth
Brian Christopher Social Media Links
Youtube channel
youtube.com/c/BrianChristopherSlots
Facebook
@BCSlots
Instagram
@BCSlots
Website
bcslots.com
Tiktok
@BCSlots
Twitter
@BCSlots
2. The Big Jackpot: 433,000 Youtube Subscribers, 5.1K Videos
The Big Jackpot youtube channel is owned and run by Scott Richter, aka Raja. He joined youtube on Dec 31, 2015, and so far, he has received 201,624,691 total views.
Scott Richter loves to play slot machines at the casino. Scott Richter loves to play slot machines at the casino. He plays every slot game from Top Dollar to Lightning Link, Dragon Link, to name a few. As the name of his channel suggests, the guy is a high roller and only plays high-limit slots, with bets ranging from $75 to $5000 per spin. On The Big Jackpot channel, you always see Raja chasing the Big Jackpots!
Although Raja's slot channel only contains high-limit and ultra-high-limit videos, The Big Jackpot videos received more than 200 million views. His innovative approaches toward slot games are the reason behind his channel's popularity. In addition to his high-limit approach to slot games, Raja has a unique approach to his fans and calls them Bomb Squad. The guy typically posts videos of him playing with more than $100 per spin and some going as high as $600 per spin. The Big Jackpot slot channel's net worth in 2022 is estimated to be $1 million. The Big Jackpot also offers an app to play slots called The Big Jackpot Slot app.
The Big Jackpot Social Media Links
Youtube channel
youtube.com/c/TheBigJackpot
Facebook
The Big Jackpot
Instagram
@thebigjackpot
Website
thebigjackpot.com
Twitter
@TheBigJackpot
Patreon
thebigjackpot
The Big Jackpot Slot app on the app store
The Big Jackpot
3. NG Slot: 463,000 Youtube Subscribers, 4.7K Videos
This channel is owned and run by Narek Gharibyan from the US, a famous slot Youtuber listed among the world's most popular casino gamers and vloggers. Narek owns another youtube channel, Having Fun With NG Slot, with more than 28k subscribers. The guy gained enormous success and popularity from casino vlogging.
NG Slot youtube channel was created on Feb 17, 2017, and so far has received more than 428 million total views. Narek mainly posts videos of himself playing slot machines and shares his real-life experiences at various land-based casinos. On this channel, you will watch daily average betting videos and a few high-limit betting videos. NG Slot youtube channel's net worth is expected to be around $2 million.
Although Narek does not like to share his personal life with the public, we know he is a 35-year married man and a father to three children. His success on youtube is thanks to the Buffalo Grand Slot Machine Live Play Max Bet video. . This video went viral and received 11k viewers at the time.
NG Slot Social Media Links
Youtube channel
youtube.com/c/NGSlot
2nd youtube channel
youtube.com/c/HavingFunWithNGSLOT
Facebook
@NGslotOfficial
Instagram
@ng_slot
Teespring
https://ng-slot.creator-spring.com/?
Patreon
patreon.com/NGSlot
#1 USA Online Casino of Dec 2023
Sign Up & Play at Betonline Today!

4. Lady Luck HQ: 352,000 Youtube Subscribers,2.3K Videos
This channel is owned and run by a couple;  Francine Maric and her husband, Miran. The couple is better known as Lady Luck HQ. They are high rollers and share their high-limit slot adventures on their videos. Lady Luck HQ videos are mainly narratives of Francine and her husband's casino adventures. They created the channel on Feb 26, 2018, and received a total of 222,824,778 views over four years. According to her IG page, Lady Luck HQ is the most viewed female youtube slot channel in the whole world! They post daily videos, and their channel's net worth in 2023 is expected to be more than $1.5 million.
Lady Luck HQ Social Media Links
Youtube channel
youtube.com/c/LadyLuckHQ
Facebook
@Lady Luck HQ
Instagram
@ladyluckhq
Tik Tok
@ladyluckhq
Website
ladyluckhq.com
Merchandise
lady-luck-hq.creator-spring.com/?
5. TheBigPayback – Slot Machine Videos: 139,000 Subscribers, 3.1K Videos
Tim owns the channel and started uploading videos on Aug 14, 2014. He is a slot machine enthusiast who travels the world to play slots and record his play. His channel has nearly 140k Youtube subscribers. He has uploaded more than 3000 videos that received 131,705,315 total views so far.
Tim's BigPayback is a valuable resource for learning about slot machines. He provides in-depth reviews of different games, as well as tips and strategies for winning. He also shares his own experiences playing slots, both positive and negative.
In addition to his YouTube channel, Tim has a website providing more information about slot machines. He also offers a premium membership service that gives subscribers access to exclusive content, such as bonus videos and live streams.
TheBigPayback Social Media Links
Youtube channel
youtube.com/@Thebigpayback
Facebook
@The Big Payback
Instagram
@BigPaybackSlots
Twitter
@BigPaybackSlots
Website
thebigpayback.com
6. Slot Queen: 94,700 Youtube Subscribers,2.5K Videos

The Slot Queen youtube channel is owned and run by Danielle Aragon, a mom from Northern California. She is married to her sweet husband, who she calls Slot Hubby. They co-film some of their slot adventures. In fact, it is a family slot channel where Danielle shares personal and real-life slot plays, including wins and losses. The Slot Queen usually goes live on Thursday and Friday nights. She joined youtube on Aug 24, 2017, and so far received a total view of 51,936,303. Subscribers and viewers love Slot queen because she is so real! She does not fake feelings while playing slots, regardless of whether she wins or loses. Her channel net worth in 2023 is expected to be more than $1.2 million.
read more: Who Is Danielle Aragon (Slot Queen)?
Slot Queen Social Media Links
Youtube channel
youtube.com/c/SlotQueen
Facebook
@Slot Queen
Instagram
@916slotqueen
Patreon
patreon.com/SlotQueen
Merchandise
royal-family-gear.creator-spring.com/?
7. Chico Twins: 93.100 Youtube Subscribers, 378 Videos
Chico Gonzalez and Roymell Gonzales are twin brothers from Chicago Heights, Illinois. The twins now line in Las Vegas.
They are MBA grads but have a passion for gambling and casino games. in 2017, the brothers started their youtube channel and have since amassed more than 93k subscribers. So far, their videos received 23,764,022 total views.
The channel is dedicated to casino gambling, focusing on slot machines. ChicoTwins post entertaining and informative videos of themselves playing slots at different casinos around the world, as well as tips and strategies for winning at slots.
Brothers are known for their high-energy videos and their enthusiasm for gambling. They are also very down-to-earth and relatable, which has helped them to build a large and loyal crowd of followers. Their videos
In addition to their YouTube channel, they also have a website, a podcast, and a merchandise store. They are pretty active on social media, with 19+k followers on Instagram.
ChicoTwins Social Media Links
Youtube channel
youtube.com/@ChicoTwins
Instagram
@chico1mt
Patreon
@chicotwins
Facebook
@Chico long
Twitter
@chico1mt
Merchandise
chicotwinsllc.com
8. CasinoDaddy: 86,200 Youtube Subscribers, 3K Videos
The channel is owned by Dustin Marshall, who calls himself "Casino Daddy"! Dustin is a professional high-stakes gambler, Twitch and Youtube Streamer, and casino reviewer who has been featured in publications such as The Las Vegas Review-Journal and Casino Player Magazine.
CasinoDaddy's YouTube channel has over 86,200 subscribers and features a variety of content related to high-stakes slots & casino games. If you enjoy high-stakes real money action, this channel is perfect as he streams 14 hours/day, 7 days/week.
Daddy is known for his honest and upfront approach to gambling. He doesn't sugarcoat the odds or pretend there is a surefire way to win. However, he does offer valuable insights into the casino industry. He provides his viewers with the tools they need to make informed decisions about their gambling.
CasinoDaddy Social Media Links
Youtube channel
youtube.com/@CasinoDaddyOfficial
Instagram
@casinodaddy
Twitch
twitch.tv/casinodaddy
Facebook
@casinodaddy
Twitter
@casino_daddy
Wrap Up
Youtube is full of colorful slot channels run by slot influencers. However, not all of them are famous. I introduced the top five best slot machine youtube channels. They are all owned by legitimate and real slot players. Although Brian Christopher is the most famous and influential youtube slot player, the other four are pretty fun to watch. Depending on your betting taste, each channel will teach you something new about slots.
read more:
Top 10 Hottest Female Poker Players
Top 10 Best Youtube Poker Channels
Who is Melika Razavi, The Poker Beauty Queen of Our Time?
The Best USA Online Casinos of Dec 2023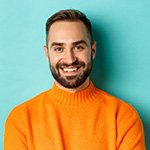 Joe - Poker Player
Join me to introduce you to the fascinating world of betting. From casino reviews to game tutorials and interesting content about sportsbooks
view Profile