Illinois Real Money Gambling Update: Is It Legal In Illinois?
Date:2023-11-12 Category: other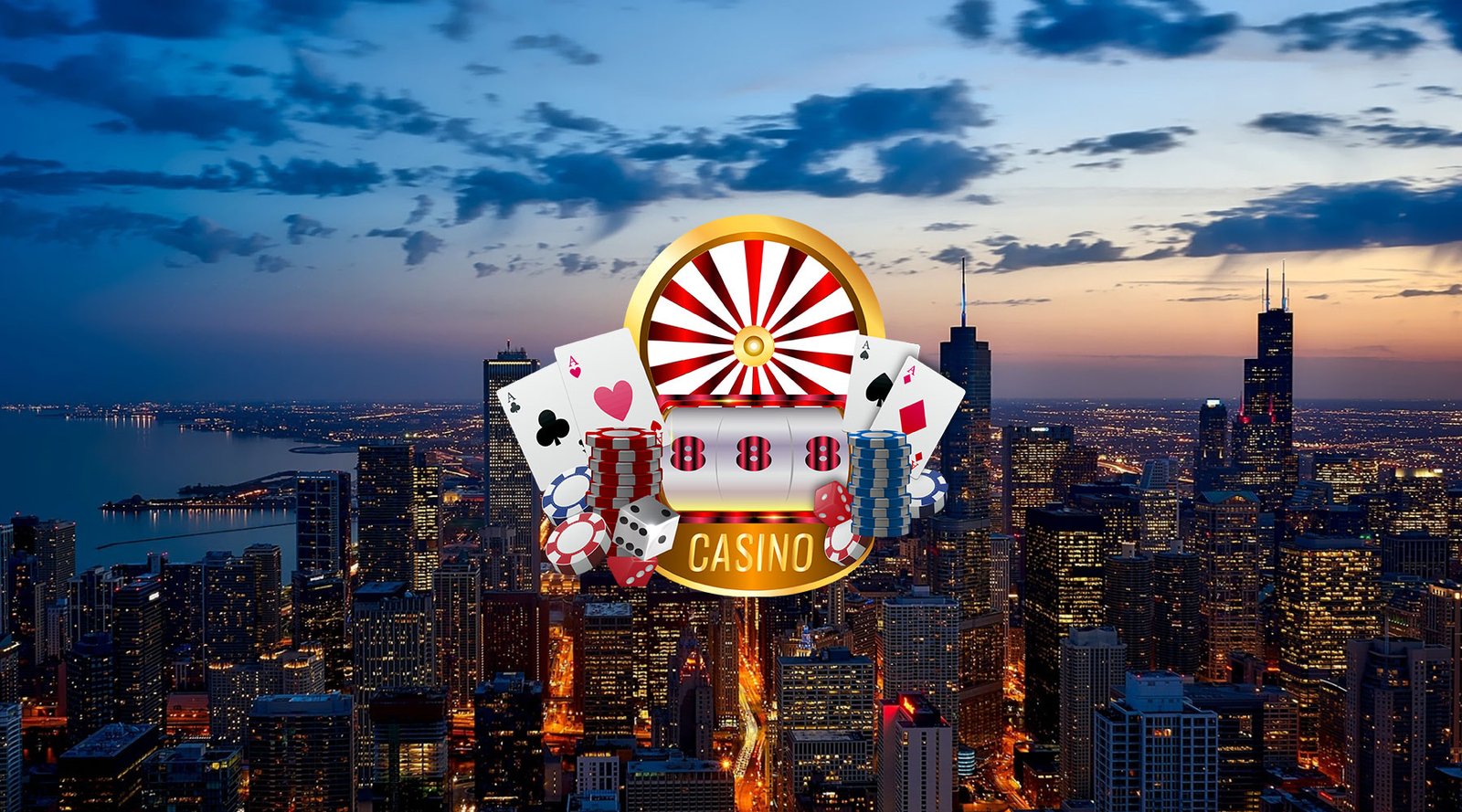 With the recent explosion of online and mobile sports betting across the United States, many Illinois residents wonder about the legal status of other forms of online gambling in their state. Illinois has a complex history when it comes to gambling laws and regulations. While sports betting fully legalized in 2019, the status of online casinos, poker rooms, and other gaming sites remains questionable for IL residents. This article will examine the current laws, look at recent legislative efforts to expand online gambling and help readers understand if popular online casino websites are allowed to operate in the Land of Lincoln.
Rolling the Dice: A Brief Look at Illinois Gambling History
Gambling laws in Illinois have evolved greatly over the past few decades. The state took early action to authorize casinos when it passed the Riverboat Gambling Act in 1990. This groundbreaking legislation allowed licensed riverboat casinos to operate gaming cruises out of designated ports. Just a year later, the first riverboat casino opened its doors to customers in Alton. Over time, Illinois approved more casino licenses and locations, with a total of 14 riverboat casinos now operating around the state.
The next big expansion of gaming came in 2009 when lawmakers approved the Video Gaming Act. It enabled video gaming terminals(VGTs) to be installed in truck stops, veterans establishments, fraternal organizations, and certain retail locations holding a liquor license. Today, over 46,000 video gaming terminals are spread across more than 8,300 licensed locations in Illinois, making it the largest state video gaming network. Sports betting recently joined the mix after the Illinois Gambling Act was passed in 2019. This monumental legislation legalized sports wagering, allowed for further casino expansion, and opened the door for increased video gaming. There are now nine active sportsbooks accepting bets from players over 21. Through careful steps over 30 years, Illinois moved from limited gaming to a robust, strictly regulated gambling environment spanning casinos, video terminals, and sportsbooks.
What Casino Games Are Legal In Illinois State?
The Illinois Gaming Board (IGB) is responsible for gaming and gambling regulations across the state and oversees all forms of gambling in the Prairie State. According to the IGB Gambling Laws and Standards, the following Casino Games are approved and considered legal across the entire state of Illinois.
Table Games
1. Baccarat/Mini-Baccarat
DJ Wild Stud Poker
Dai Bacc
Dragon Bonus
EZ Baccarat
Five Treasures
Big Six
2. Blackjack(21)
21+3 Classic
21+3 Classic – TOP 3
21+3 Xtreme
21+3 Xtreme – TOP 3
Alternative Blackjack
Bet the Set 21
Blazing 7's Progressive
Casino Surrender
Double Exposure 21
Free Bet Blackjack with Pot of Gold
House Money
Lucky Ladies
Lucky Lucky
Perfect Pairs
TriLux Bonus
TriLux Super 3
Zombie Blackjack
3. Cajun Stud
4. Caribbean Draw Poker
5. Caribbean Stud Poker
6. Craps
Bonus Craps
Craps for Cash Option
Dice-Ology
Fire Bet
Muggsy's Corner
7. Four Card Poker
6 Card Bonus
Four Card Poker Bad Beat Bonus
8. Give-away
9. High Card Flush
10. Let It Ride Bonus
11. Mississippi Stud
3 Card Bonus
6 Card Bonus
12. Multi-Action Blackjack
13. Pai Gow
14. Pai Gow Poker
Face Up Pai Gow Poker
Fortune Pai Gow Poker
15. Pai Gow Tiles
16. Poker
17. Red Dog
18. Roulette
2G'$
Triple Zero Roulette
19. Royal Match 21
20. Sic Bo
21. Single Hand 21
22. Spanish 21
23. Texas Hold'em Bonus Poker
24. Three Card Poker
Three Card Poker – 6 Card Bonus
Three Card Poker – Progressive
25. Twenty-One Super Bucks
26. Ultimate Texas Hold'em
6 Card Bonus
Ultimate Pairs Bonus
27. War
28. Wild Aruba Stud
Electronic Gaming Devices
Single and Multiple Position, Multi-Game Video Electronic Gaming Device
Single and Multiple Position, Reel-Type Electronic Gaming Device
Single and Multiple Position, Single-Game Video Electronic Gaming Device
The Best USA Online Casinos of Dec 2023
Legal Sports Wagering In Illinois
The Illinois Sports Wagering Act allows betting on professional sports, college athletics, motor races, and other competitive events approved by the Illinois Gaming Board. Under the Board Rule 1140, the Administrator can grant requests from licensed sportsbooks to offer wagers on non-professional and non-collegiate contests, non-athletic events, or ancillary activities related to sports. Once the Administrator greenlights a new event for wagering, all licensed sportsbooks in the state may take action on it.
Sportsbooks or their management service providers can submit event approval requests to the Board legal team. The Act permits wagering on all competitions organized or endorsed by leagues and governing bodies on the Board list. It includes betting on awards given out by a league, occurrences tied to the conduct of a sports event, results of professional drafts, and performances in skills competitions or other special events. The goal is to allow Illinois sportsbooks to offer a wide menu of betting options within the rules set by regulators. By permitting wagers on more than just the outcomes of mainstream professional and college contests, the Act gives sportsbooks leeway to create innovative betting markets for enthusiastic sports fans.
What About Online Gambling? Is There Any Federal Laws To Prohibit Online Gambling?
No, there is no US federal law explicitly prohibiting online gambling across the state of Illinois. The regulation of online gambling in the United States falls under the jurisdiction of individual states rather than the federal government. A 2011 Department of Justice legal opinion concluded that federal law does not prohibit domestic online casinos and poker sites. The Professional and Amateur Sports Protection Act (PASPA) had previously blocked states from authorizing sports betting.
However, PASPA was repealed in 2018, opening the door for states to legalize online sports gambling. With these changes, states now have the authority to decide whether to prohibit or regulate various forms of internet gaming like online casinos, poker, and sports wagering. The federal government will not stand in the way of states that opt to authorize online gambling, as long as proper consumer protections are in place.
The state pioneered online lottery sales, giving residents the option to purchase online lottery tickets Illinois also allows online horse race wagering through approved platforms. Beyond these offerings, lawmakers have made multiple attempts to legalize other types of online gambling within the state. In 2019, Illinois finally passed a landmark bill to authorize sports betting, including online and mobile sports wagering. While not explicitly legalizing full online casino and poker, this sports betting law could pave the way for further online gambling regulation.
Top 5 Online Casinos and Sportsbooks For Illinois Players
Although there is no state-licensed online gambling website operating in the state of Illinois, players can play at the top offshore websites that are licensed and operating in other US states. Here are the best five online casinos for Illinoisans.
| | | | | | |
| --- | --- | --- | --- | --- | --- |
| Online Casino | Welcome Bonus | Sports Wagering | Daily Fantasy Sports | Live Casino | Cryptocurrencies |
| Betonline | 50% Welcome Bonus up to $1,000 | Yes | No | Yes | Yes |
| Wild Casino | $5,000 | No | No | Yes | Yes |
| Super Slots | $6,000 | No | No | Yes | Yes |
| FanDuel | 100% match bonus | Yes | Yes | Yes | Limited |
| DraftKings | Two 100% match bonuses | Yes | Yes | Yes | No |
Illinois Casinos and Gambling at a Glance
Let's summarize everything we have discussed so far in the following diagram:
Wrap Up
While Illinois has taken steps to allow certain forms of online betting, the legal status of online casinos, poker, and other gaming remains unresolved. Lawmakers continue facing pressure from both opponents worried about problem gambling and proponents touting potential tax revenue. Based on the state's history and recent sports wagering legislation, further regulation of online gambling seems likely in the near future. As neighboring states continue expanding both retail and online gambling, lawmakers in Springfield will eventually need to act to remain competitive. For the time being, Illinoisans can play and place their bets at local licensed casinos, sportsbooks, and racebooks, or try one of the top legit online casinos recommended on this page.
Online Gambling In Illinois FAQs
Can I Gamble For Real Money In Illinois?

Yes. You can play at one of the nine licensed land-based casinos/sportsbooks or try legit online websites that accept players from Illinois.

Is Bovada Available In Illinois?

Yes. Bovada accepts players from the state of Illinois.

What Are The Consequences of Illegal Online Gambling?

Illinois laws allow for penalties for unauthorized operations but focus largely on operators. Still, users of not trusted websites could face risks of losing their money and not being able to sue the operators.

Do All Legal Online Betting Sites Accept Illinois Residents?

It depends on the website's regulations. Not all legal online websites accept Illinoisans. But Betonline, Wild Casino, Super Slots, FanDuel, BetMGM, and DraftKings accept players from this state.
The Best USA Online Casinos of Dec 2023
ONLINE CASINO
WELCOME BONUS
RATING
START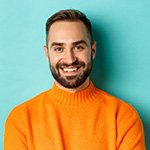 Joe - Poker Player
Join me to introduce you to the fascinating world of betting. From casino reviews to game tutorials and interesting content about sportsbooks
view Profile