How Binary Betting Works (Ultimate Guide)
Date:2023-03-05 Category: Review
How Binary Betting Works {Ultimate Guide}
Binary betting is a relatively new concept in financial trading and financial betting. The idea was initially launched in 2003 in the U.K. when I.G. Index(an online trading provider) introduced and offered Binary bets. Financial spread betting has a long history in the United Kingdom, unlike the U.S. In 1970, a British sports bookmaker started taking bets on the direction of market indices. This was the time when financial spread betting came about in England. For instance, bettors and traders can wager on the FTSE(informally called Footsie) index, choosing, say, 5 pounds per point, and will be paid, as we will explain in this article. Read on to learn how binary bets work and how to make actual money from the binary betting market.
What Does "Binary Betting" Mean?
As mentioned, this is a relatively new concept in financial spread betting. There are two concepts to this: financial and spread betting. Before I explain binary bets, let me quickly review some concepts.
Financial betting
This is quite similar to sports betting. But in this market, you wager on the price development of a financial instrument at a later time relative to the current price or level of the instrument, against odds offered by a bookmaker. The outcome of your wagers on the financial betting instruments is binary, meaning either you win or lose. There is a big difference between financial betting and speculation on financial markets using spread betting. For the first one, the bet must result in a simple win/lose scenario which offers a fixed payout for the win. On the other hand, for the latter, payouts vary with the price level of the underlying instrument.
There are various kinds of financial betting, yet the following three are the most common and vary mainly in how odds are displayed.
1️⃣Fixed odds
2️⃣Floating odds
3️⃣Binary Betting
 Spread Betting
Generally, spread betting refers to wagers that result in an event's outcome that depends on the accuracy of the bet rather than a win-or-lose scenario. This betting market aims to create an active market for both sides of a binary wager, even if one side is heavily favored. For example, in sports point spread betting, there is a range of outcomes, and you bet on whether the outcome will be below or above the spread.
On the other hand, financial spread betting allows bettors and traders to speculate on financial markets in the same way as trading some derivatives. In other words, you speculate on the direction of a financial market(price movement) without actually taking a position in the underlying security. Here, you do not own the underlying asset you bet on; instead, you bet on whether the asset's price will go up or down.
Binary Betting
It is simply betting on binary options; you either win or lose; you either gain a hundred or lose everything and gain zero. Perhaps this is the simplest way of trading financial instruments.
To wrap the whole thing in one sentence, binary betting is wagering on whether a quoted event will or will not happen. In fact, while wagering on this market, you are asked the question of whether event X will happen or not? Yes or No? For example, will market X be above or below price Y at time Z today? (see the following section on how binary betting works.)
How Do You Place A Binary Bet?
To place a binary bet, you should decide on a yes or no scenario on the outcome of a given market. Before you learn to bet on this market, you should understand and remember that the binary betting market cannot exceed 100 odds or fall below 0. In other words, when you want to bet on an event to happen, if it happens, your bet settles at 100, and you win. Otherwise, your wager settles at 0, and your slip loses. For this reason, binary bets are considered fixed odds bets, as the maximum gains and losses from both forms of betting are known from the outset. Let us use the previous example to further explain the concept:
Will market X be above or below price Y at time Z today? The buy and sell prices will be between 0 and 100 with a spread of 3 to 6 points. Hence, if your answer to the question is "yes," you buy, but if your answer is "no," you sell.
The price features a spread, while the binary quote(price) will be displayed in a range between 0 and 100.
Let us demonstrate how this works:
On the FTSE 100, you are asked: will the FTSE 100 be above 7,851.03 at 3:30 p.m. today? The spread on this binary option is 88.2/84.5. In other words, the buy price is 88.2, and the sell price is 84.5. in this example, if you predict that the price will be higher at 3:30, you buy 88.2 for 10 dollars or pounds per point. At 3:30, the FTSE is trading at 7,890, which means your wager settles at 100, and you gain profit. But how do you know how much did you gain?
By doing some mathematics!
Calculate Your Binary Bet Win/Loss
Mathematics and calculations may sound scary, but calculating your wins and losses is just a matter of multiplying your bet by the difference in moved price. Here are the two equations to learn:
Profit/loss for Buying = (the closing price – the opening price) × your bet size per point
Profit/loss for Selling = (the opening price – the closing price) × your bet size per point
Let us calculate together and learn it once and for all:
The quoted price for FTSE 100 rising in a day is 70-72. Before placing a binary bet, you should decide how much to wager per point. In this example, we assume you will wager 10 pounds per point.
If you predict that FTSE 100 will rise, you bet on this rise and place a buy bet(or simply buy) at 72 for 10 pounds per point. FTSE 100 closed while it indeed rose. So, your bet won and closed at 100. Now let's plug the numbers into the equation:
Profit/loss for Buying = (100 – 72) × 10 = 280
Hence, your winning on the bet will be 280 pounds.
Let us have a look at a losing scenario, too. In the same example, if you predict the FTSE 100 will not rise, you place a sell bet at 70 for 10 pounds per point. The FTSE 100 did rise, so your bet settled at 0 and lost. Now your losses will be:
Profit/loss for Selling = (70 – 0) × 10 = 70
Hence, your losses on this bet will be 70 pounds.
5 Common Types Of Binary Bets
Binary bets come in various forms and sizes while all have one characteristic in common: bettors or traders should pick a side, win or lose, yes or no. The followings are the most common binary options betting strategies you can try in financial betting markets.
1. Up/Down
The most common and basic form of binary betting is an "up" bet that is closely aligned to the corresponding "down" bet. To make such a bet, you should simply decide whether the market closes above or below its current price by the end of the trading day.
2. Handicap
This is the second most common binary trade and arguably a slightly more profitable form. In handicap binary betting, we are concerned with the degree of market moves. This type of betting is somehow halfway between spread betting and binary betting in which you should predict, in which direction the market will move heavily. In binary betting, we do not care for the degree of movement in the underlying market or index. In contrast, in handicap betting, for your bet to pay off, the market must breach a certain threshold, beyond which the depth of the movement is insignificant.
3. One Touch
This one is also known as American Binaries. For bets to pay off, the market must break a certain price point, at some point over the defined trading period. If the market reaches that defined point and you bought on that basis, your bet will win and settle at 100 as normal binary bets. However, if the market does not reach the defined point, your bet will settle at 0, even if the market did rise during that trading day.
4. Daily/Hourly
Another common base on which binary bets are offered is during the trading day, known as daily bets. Daily bets are concerned with the market movement over the course of the trading day from the point at which you,i.e., the trader, enter the market.
Hourly bets work similarly to daily bets, except that they operate in a much shorter timescale. As the name suggests, hourly bets take place over a given hour. That said, when the hour closes, your bet settles at 100 or 0 and you will win or lose according to the explained equations in the previous section.
5. High/Low or HI-LO
This type of binary bet offers better odds for a successful trade. However, placing a successful Hi-Lo bet is quite complex compared to other types of binary bets. In this market, you should closely monitor market highs and lows. For example, it is quoted that today's market high will be 20 points above the previous day's high(positive target). Or it will be 10 points below the previous day's low(negative target). If you predict this happens, you place a buy bet and when it happens, your bet will settle at 100.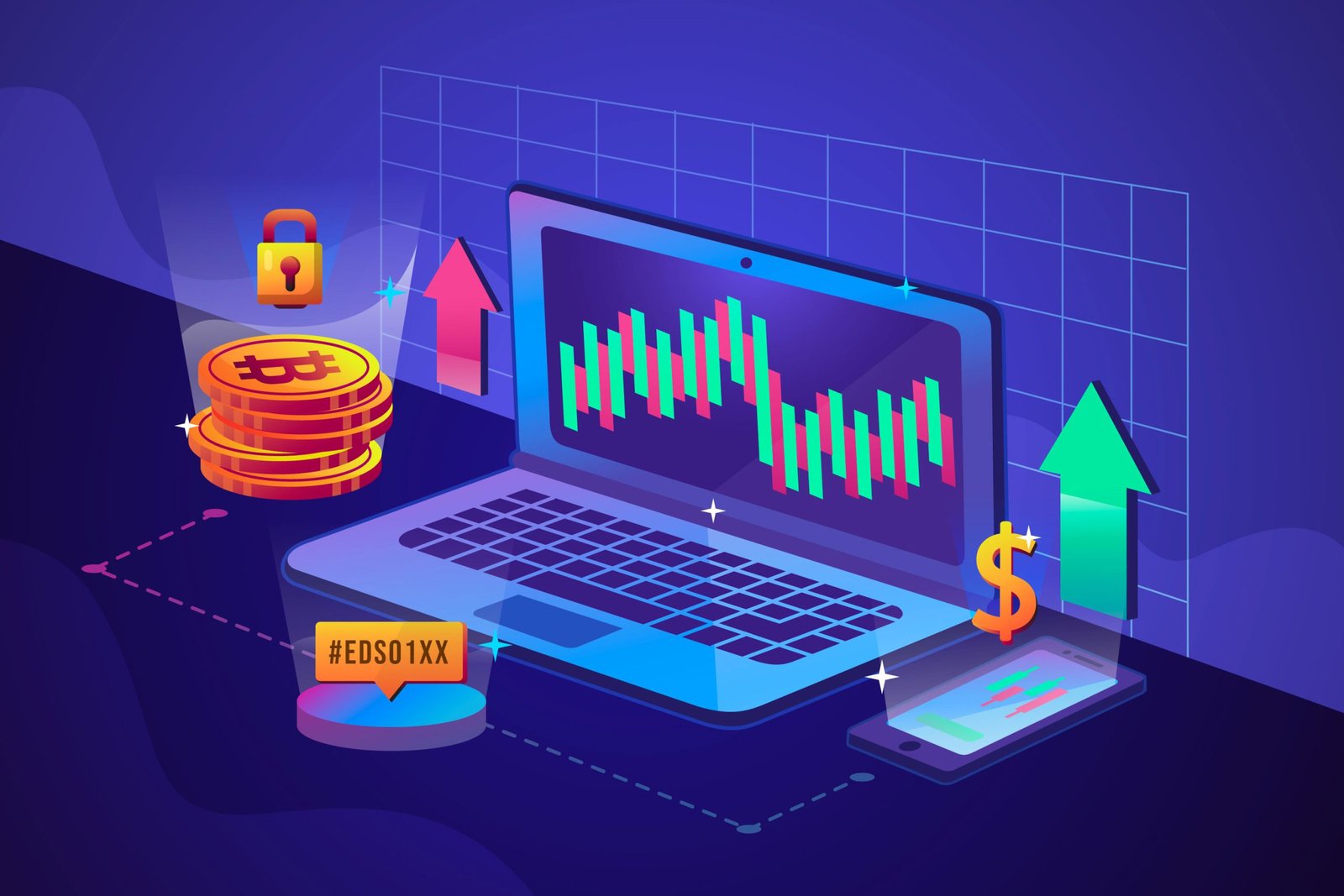 Wrap-Up On Binary Betting
Binary betting has a lot in common with trading. Although you should not become a pro trader to place the most straightforward and basic form of binary bets(up/down), you must learn how financial markets and betting work. If you are curious about this kind of betting, start small and try it today. However, always remember to trade(bet) what you can afford. Assume you will lose it all; if you cannot live that, NEVER trade!
Binary Betting FAQs
Is Binary Betting Legal In The US?
As a trader, you can trade binary options offered at the US exchange markets, like Nadex, the first legal U.S. exchange focused on binary options.
Does Binary Betting Have An Age Limit?
It depends on where you live. Some countries have age restrictions for trading and financial betting.
Binary Betting: Yes or No?
Considering the amount of risk involved, binary options and betting may not be an easy and approachable concept, especially if you are a novice financial bettor. However, if you are determined about this, learn to play by the rules before jumping into the market!
Read More:
Betting on the Stock Market , Complete Guide
Leo - Researcher / Writer
I am a professional poker player and here I will introduce you the best casinos for betting and learn new things about the world of betting.
view Profile